Transformation of the UK's advertising industry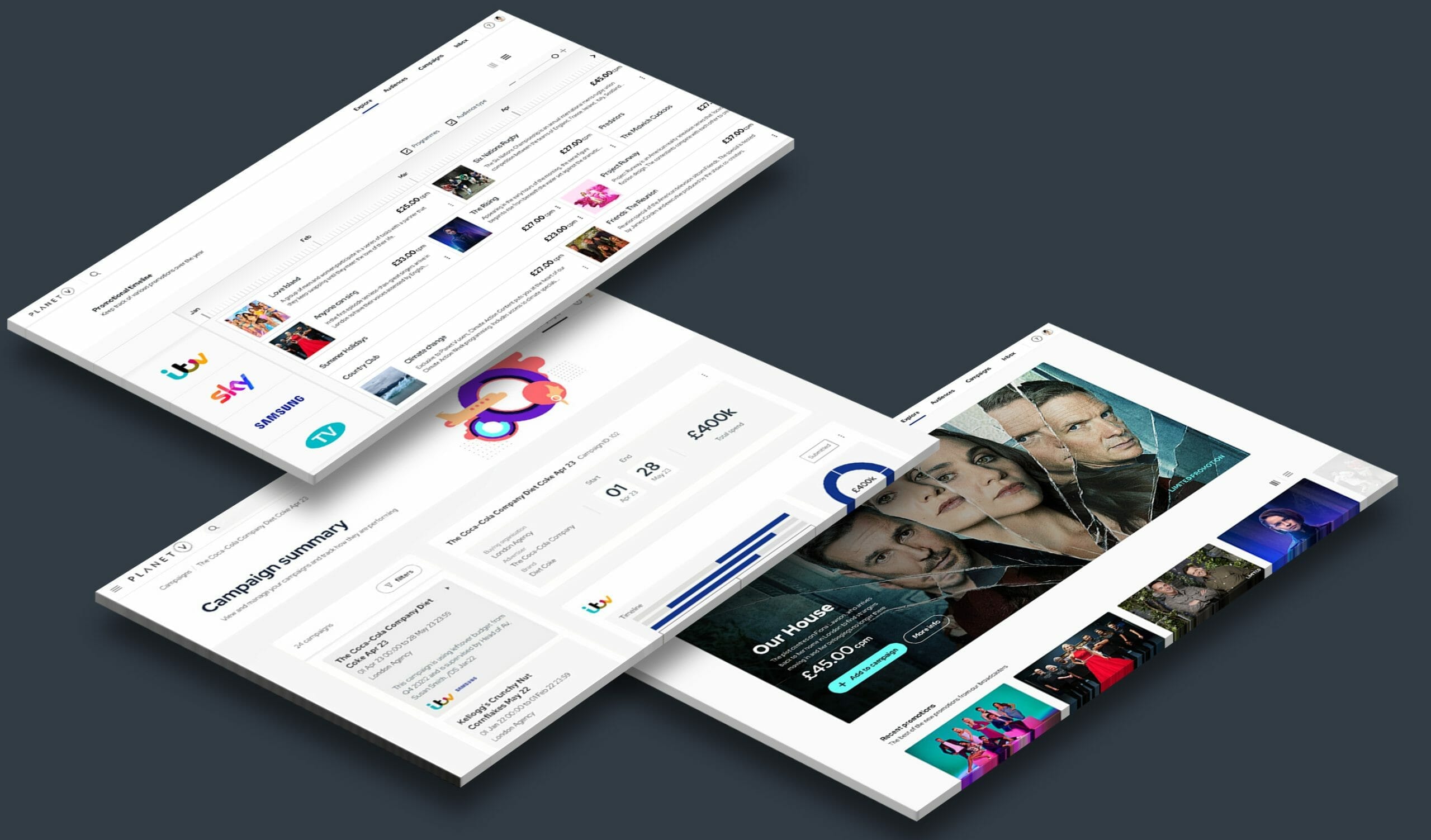 At a glance
ITV, the UK's largest commercial broadcaster hired Full Clarity to lead the UX strategy for the digital transformation of ITV's advertising business.
Planet V, the focus of this engagement, is a marketplace for agencies and brands to plan premium video ad campaigns on a range of broadcast platforms. It is the UK's second-largest video ad platform behind Google, and 95% of ITV's digital ad inventory is now booked through Planet V. Consequently, this project was a critical commercial priority for the organisation.
Project type
Programmatic advertising platform
Project length
Oct 21 - ongoing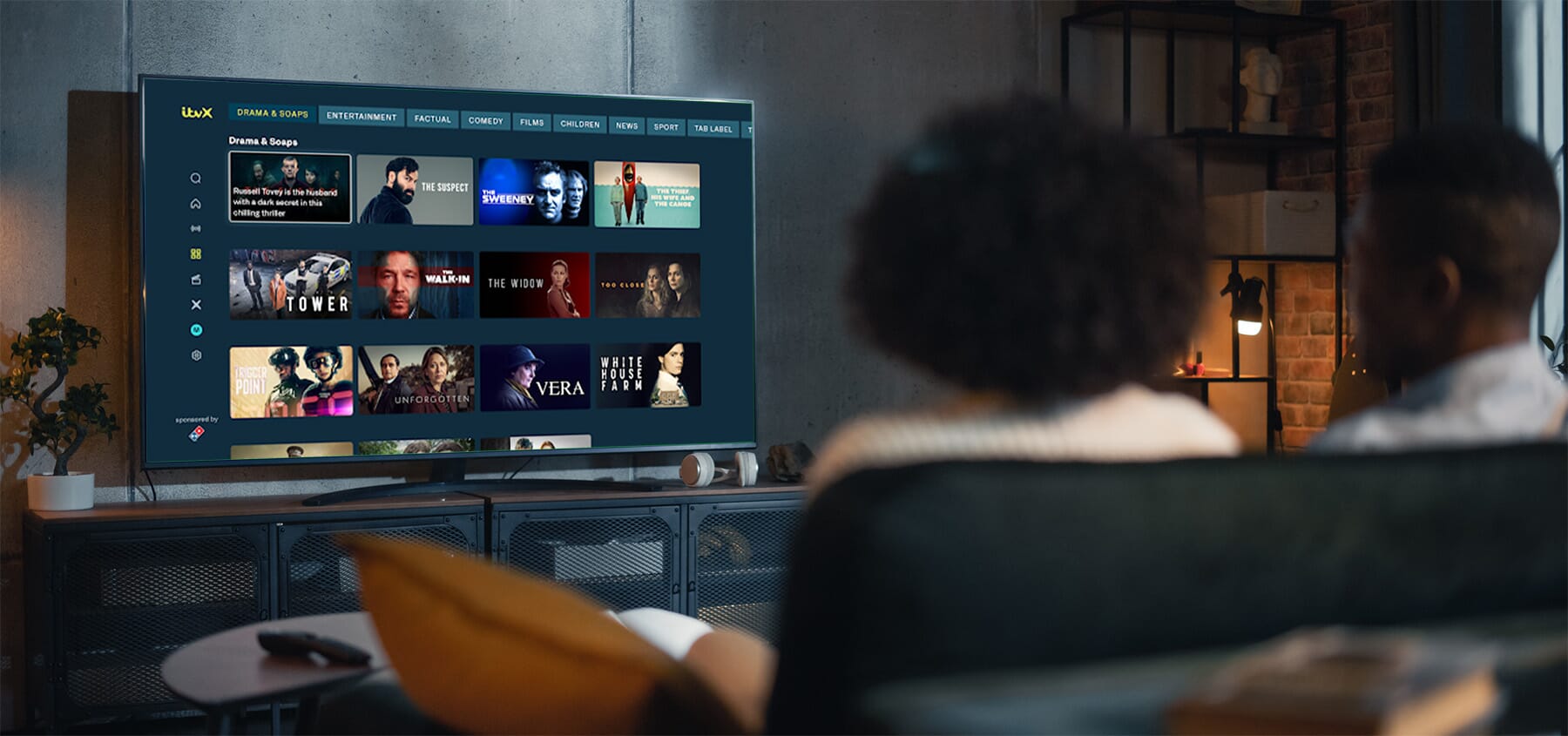 Background
Planet V is ITV's proprietary, self-service programmatic addressable advertising platform for agencies to book targeted advertising (adverts dynamically inserted into the viewers' stream based on more than 20,000 different data points). It is a platform that allows advertisers to capitalise on sophisticated targeting and greater ease of booking.
Version 1 of Planet V had around 1,500 users across all of the major UK advertising agency groups, such as Publicis, Omnicom and GroupM. The agency teams that used Planet V expected a high level of UX when working with third-party adtech companies, and Planet V needed to match up to those experiences.
While Version 1 (shown below) functioned adequately, it lacked flexibility, as well as sophisticated planning and buying tools to enable customers to navigate addressable audiences and prices with ease, and expedite the campaign buying process. It soon became apparent that Planet V needed to be much more user-friendly and deliver a seamless user experience – in short, it needed an overhaul, with user requirements at its core.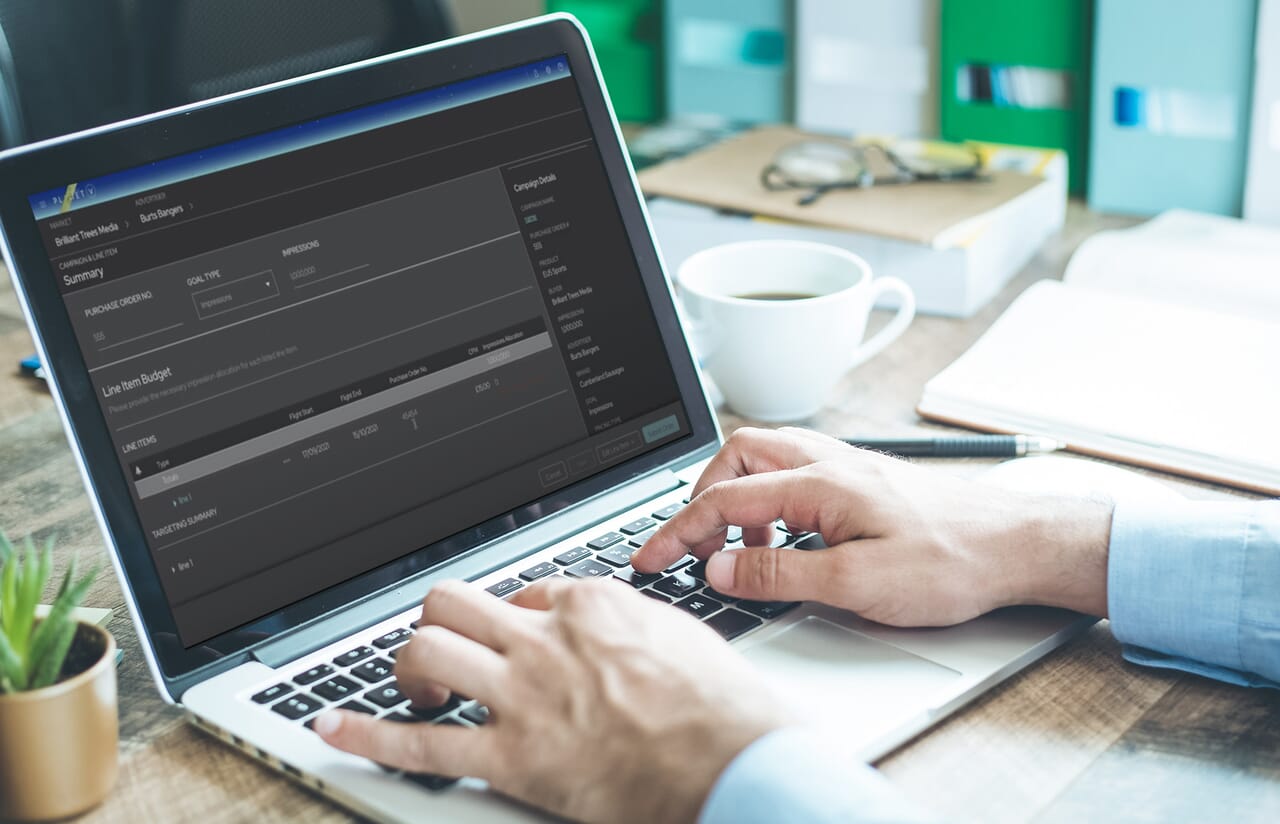 Version 1 of Planet V was frustrating and inflexible for users, and so for Version 2 it was critical to focus on creating an intuitive user experience.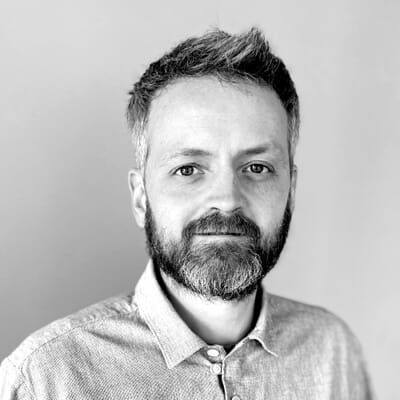 Project goals
From the outset, it was clear that the following outcomes were critical to the success of the project:
01
Design a highly intuitive and innovative self-service platform
ITV required a self-service platform that would be desirable to multi broadcasters. The new platform should be intuitive, reducing the need for concierge services and appealing to new users.
02
Transform the way advertising agencies buy inventory
We needed to create a rich buying experience and explore how we might allow buyers to choose between booking against products or targeting features, offering flexibility and control.
03
Create ways to entice users and increase overall spend
To promote sales and growth, it was important that we encourage users to explore the platform, and provide intelligent suggestions to help maximise the buyers' campaigns.
The Full Clarity team
The Full Clarity team quickly embedded and dovetailed with the Planet V internal team, and this integration with ITV culture was imperative to the project's success.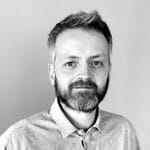 Ed Kemp
UX Director
Ed is a UX Lead and Product Designer with 15+ years of experience, and directs the UX Strategy and process for Full Clarity's projects.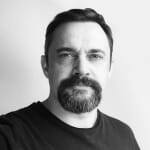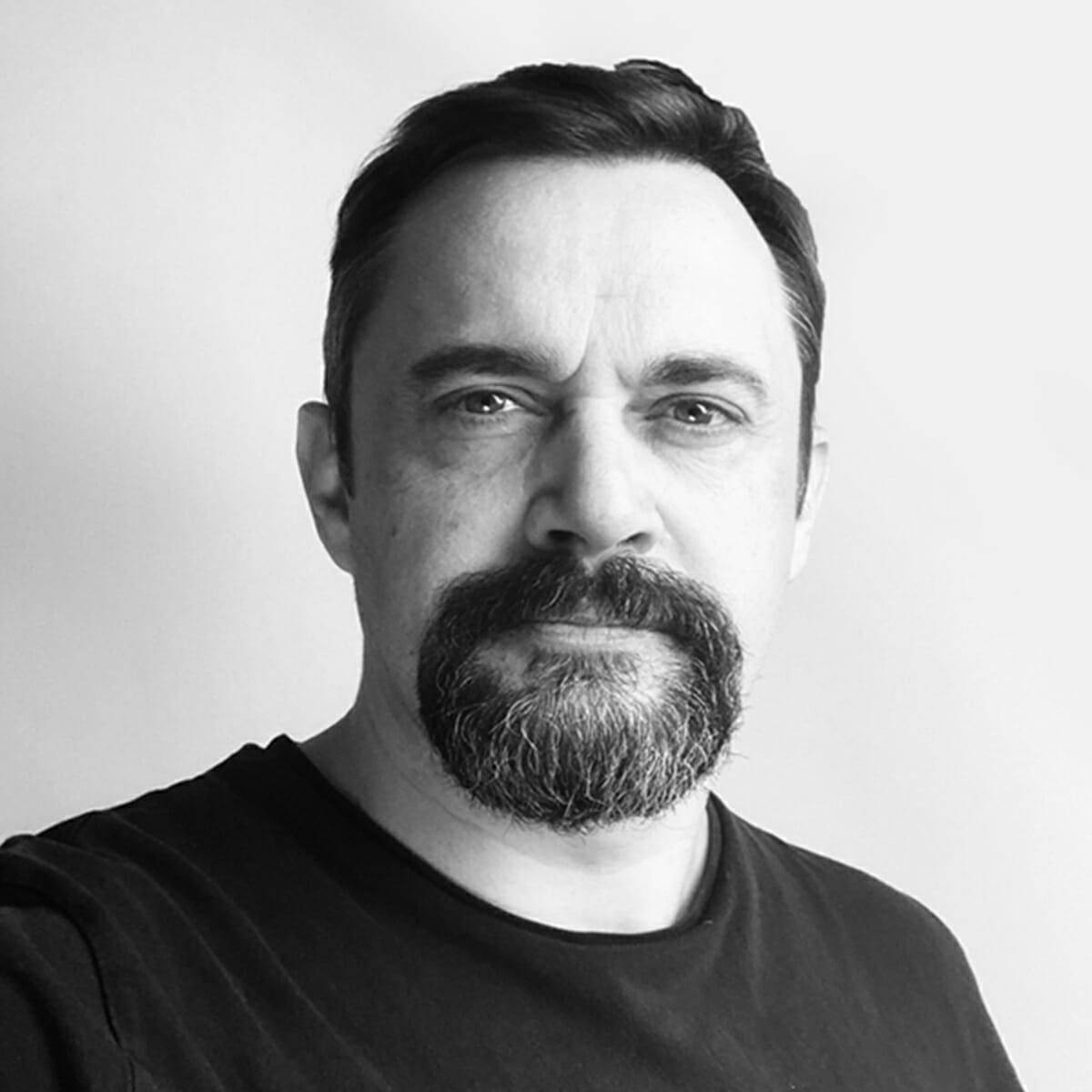 Stu Slack
UI Lead
Stu has decades of experience working as a UX, brand and UI designer, and creates designs which are both usable and beautiful.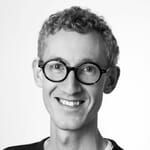 Hans Peter Gifford Beck
UX Designer
Hans Peter specialises in gaining deep insight into complex requirements. Analytical and precise, Hans Peter always asks the right questions.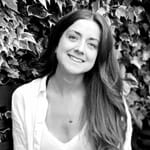 Emily Beaumont
UX Designer
Emily is exceptional at engaging with users and stakeholders, identifying challenges and opportunities before working up solutions.
We conducted extensive research to create a UX strategy based on stakeholder requirements and insights uncovered during user interviews.
Working from detailed user stories, we created a product design system, wireframes and UI treatments, ensuring our work was validated through feedback from stakeholders and users.
To help ITV to start building their own internal team, we assisted with recruitment and capability transfer, ensuring the team had all the tools and processes needed for continuous improvement.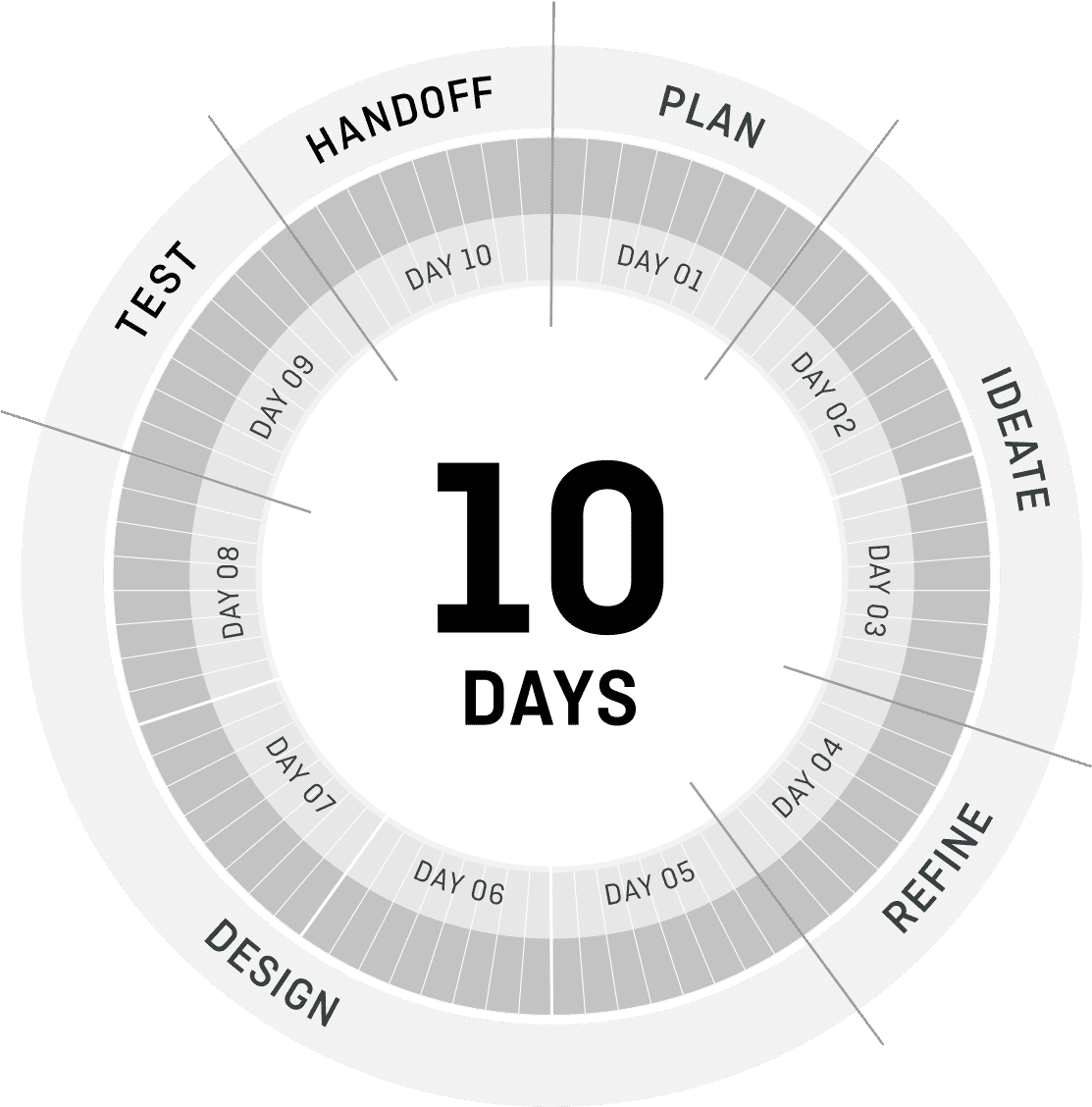 This process gathered significant user input on major aspects of the Planet V platform, including campaign models, promotional activity, targeting attributes, audience planning and CPM pricing.
This feedback was instrumental in informing what version two of Planet V would ultimately look like and in helping ITV shift it from a seller-centric experience to a buyer-centric experience. The Full Clarity team deployed UX techniques such as interviews, journey mapping, affinity mapping, lightning demos, feature flagging and object modelling to get as much data and insight as possible before commencing any design work.
An important challenge was layering the complexity of the platform's structure to existing and new users. The team identified a review of the linear framework of the current user journey as a critical step, a decision borne out by further user research. This revealed that buyers frequently used Planet V to explore ITV's inventory offering, check CPMs and build campaigns.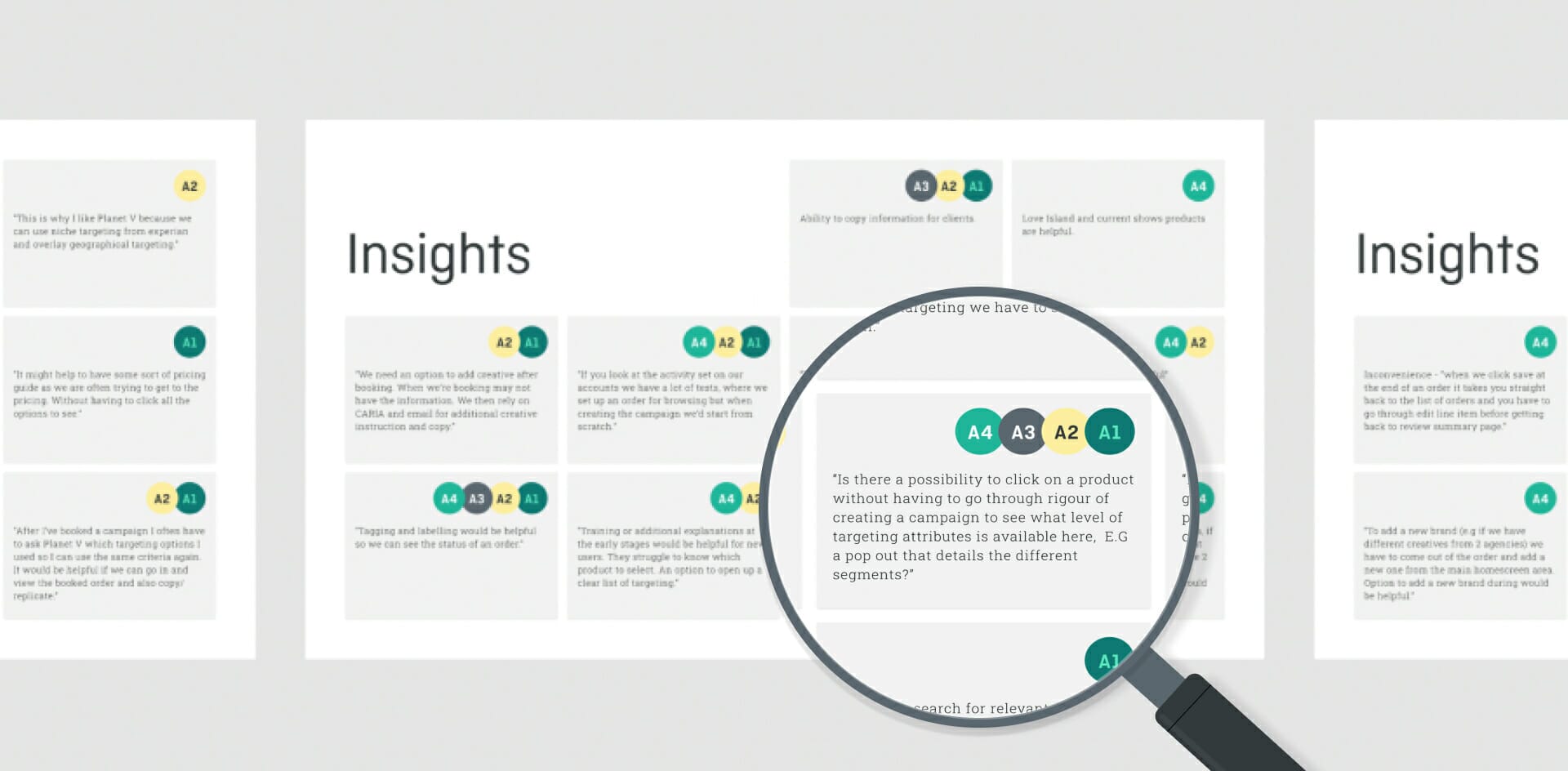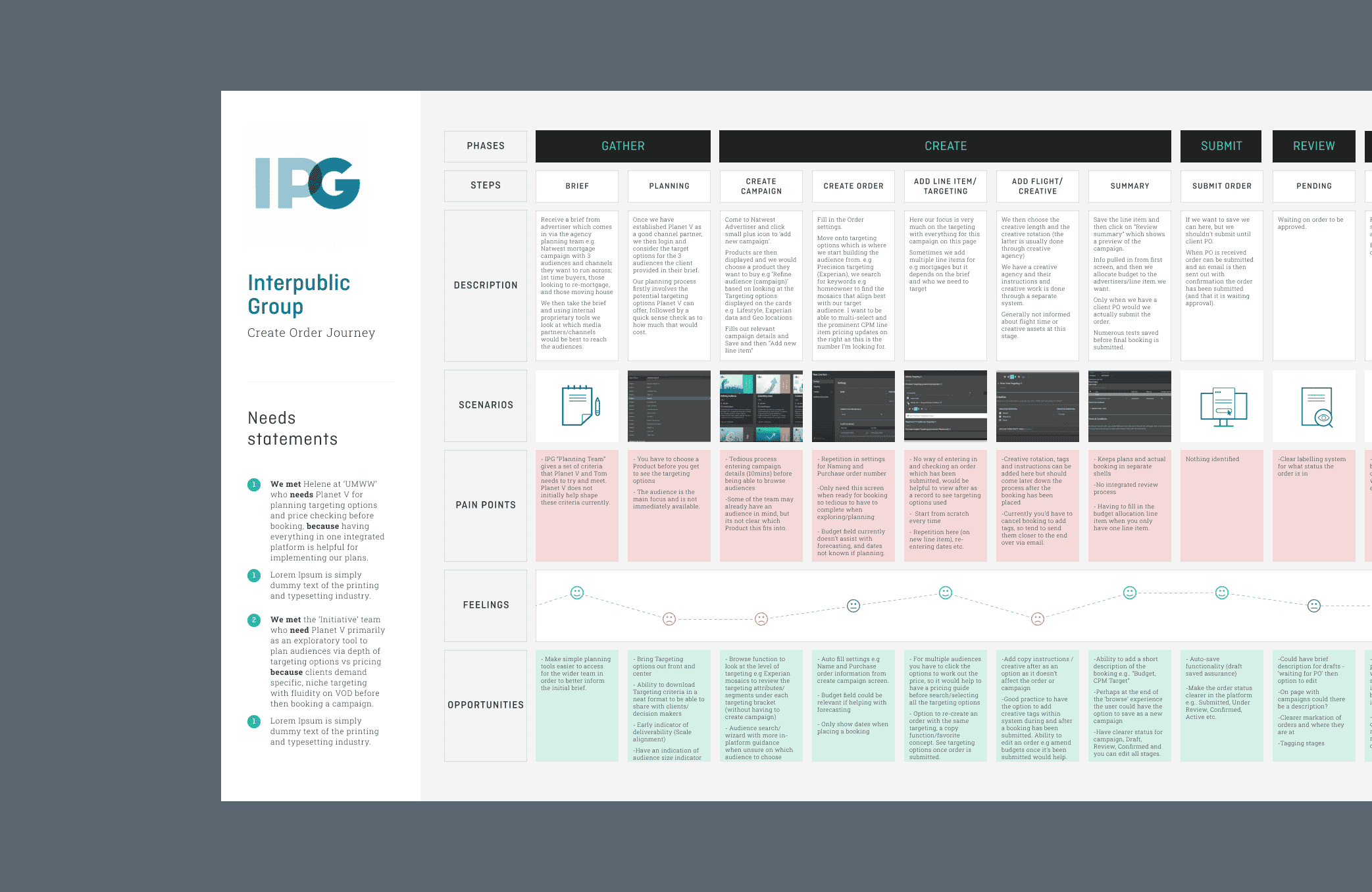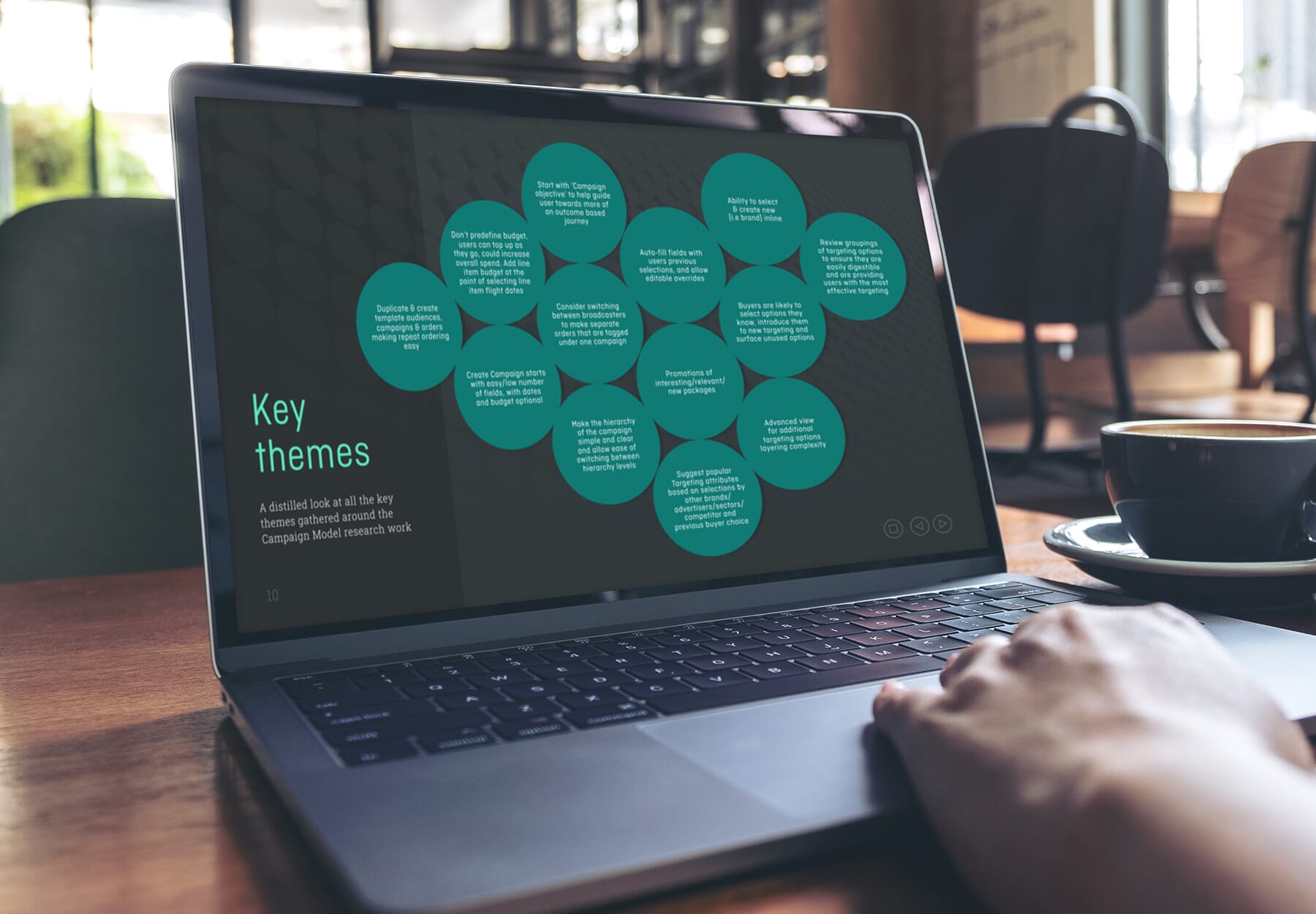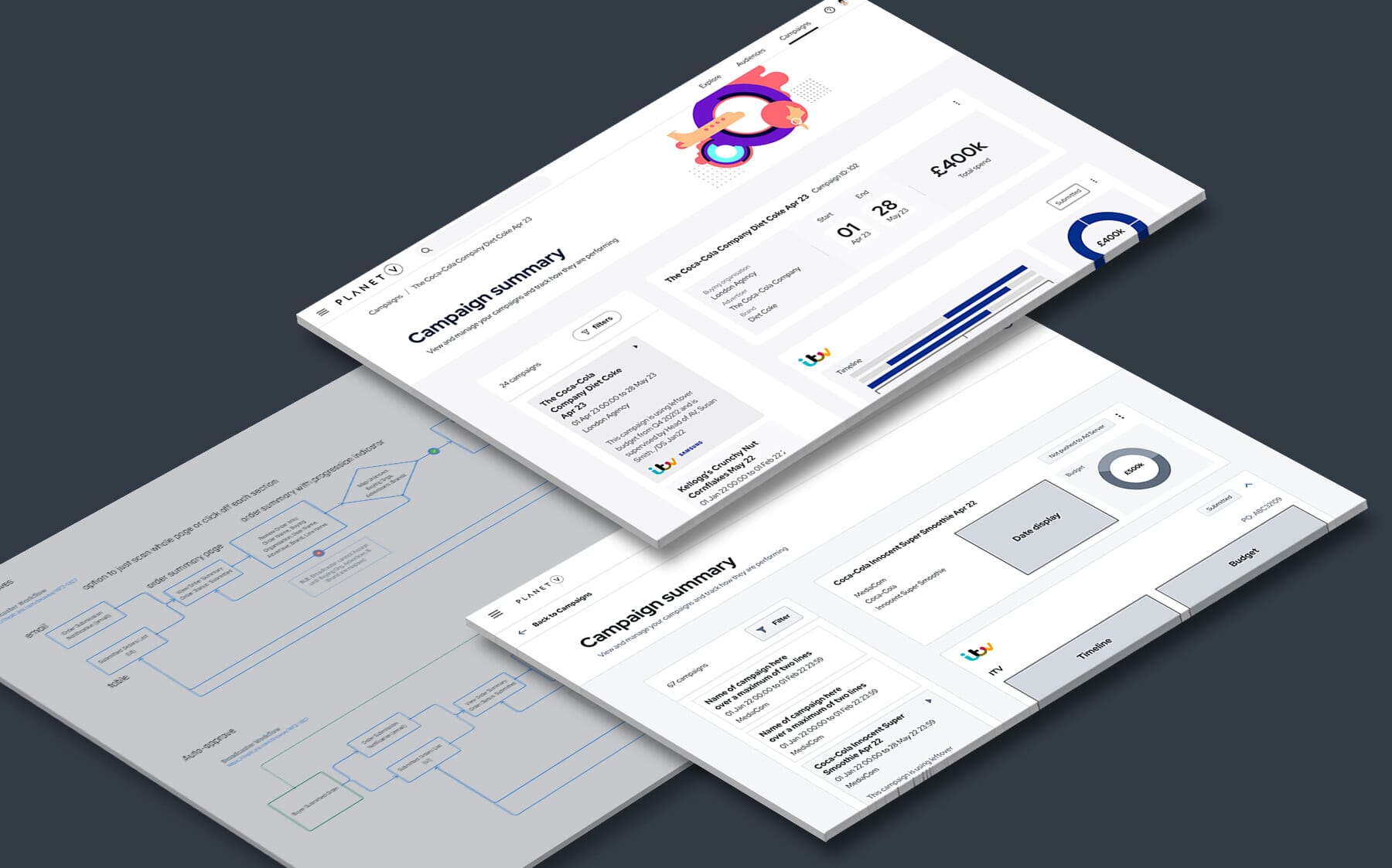 All designs were extensively validated through a combination of stakeholder and user engagement. Seeking feedback from the buying agencies resulted in insights which drove iteration, and also encouraged a sense of ownership in the new platform on the part of the agencies.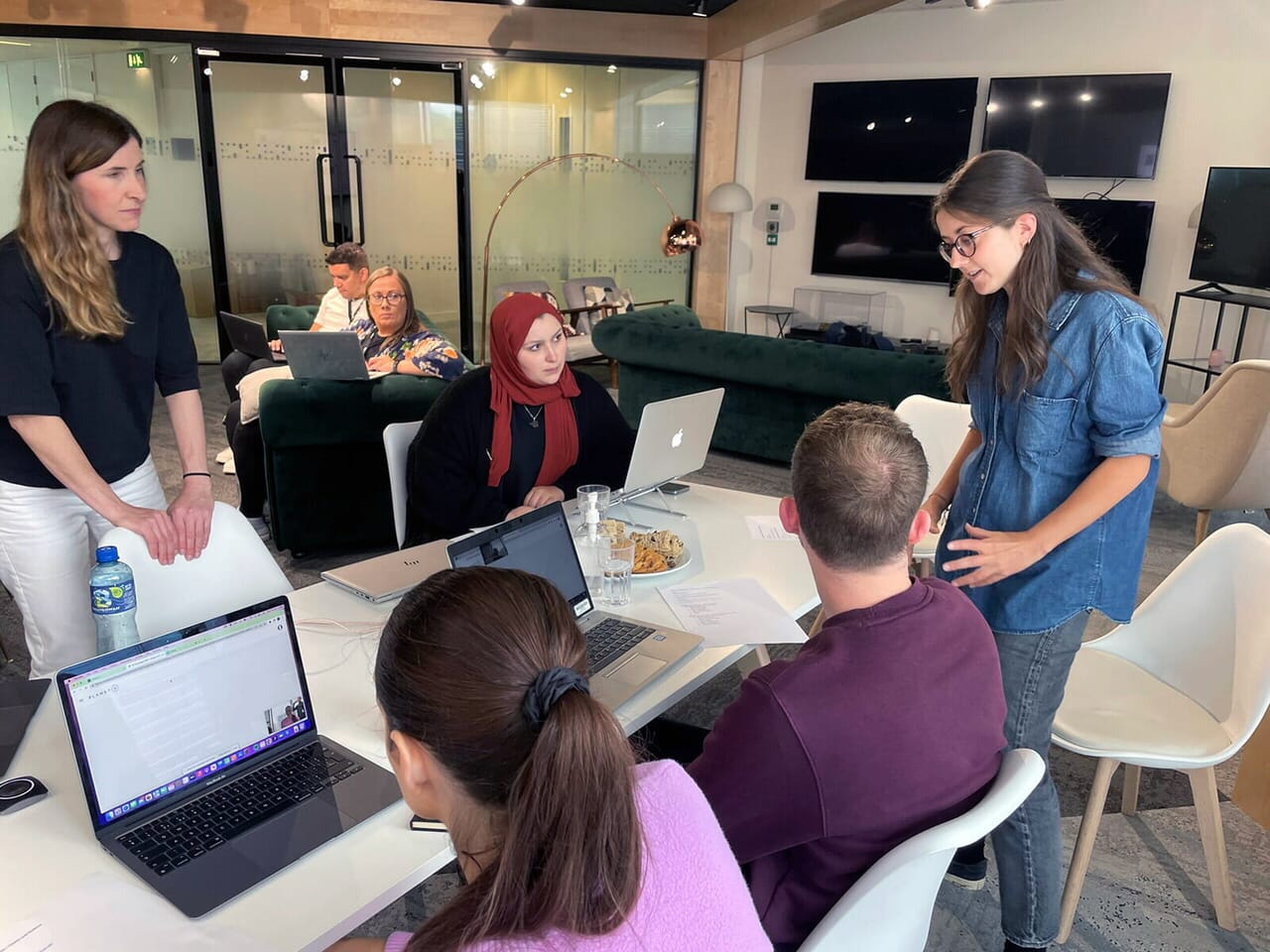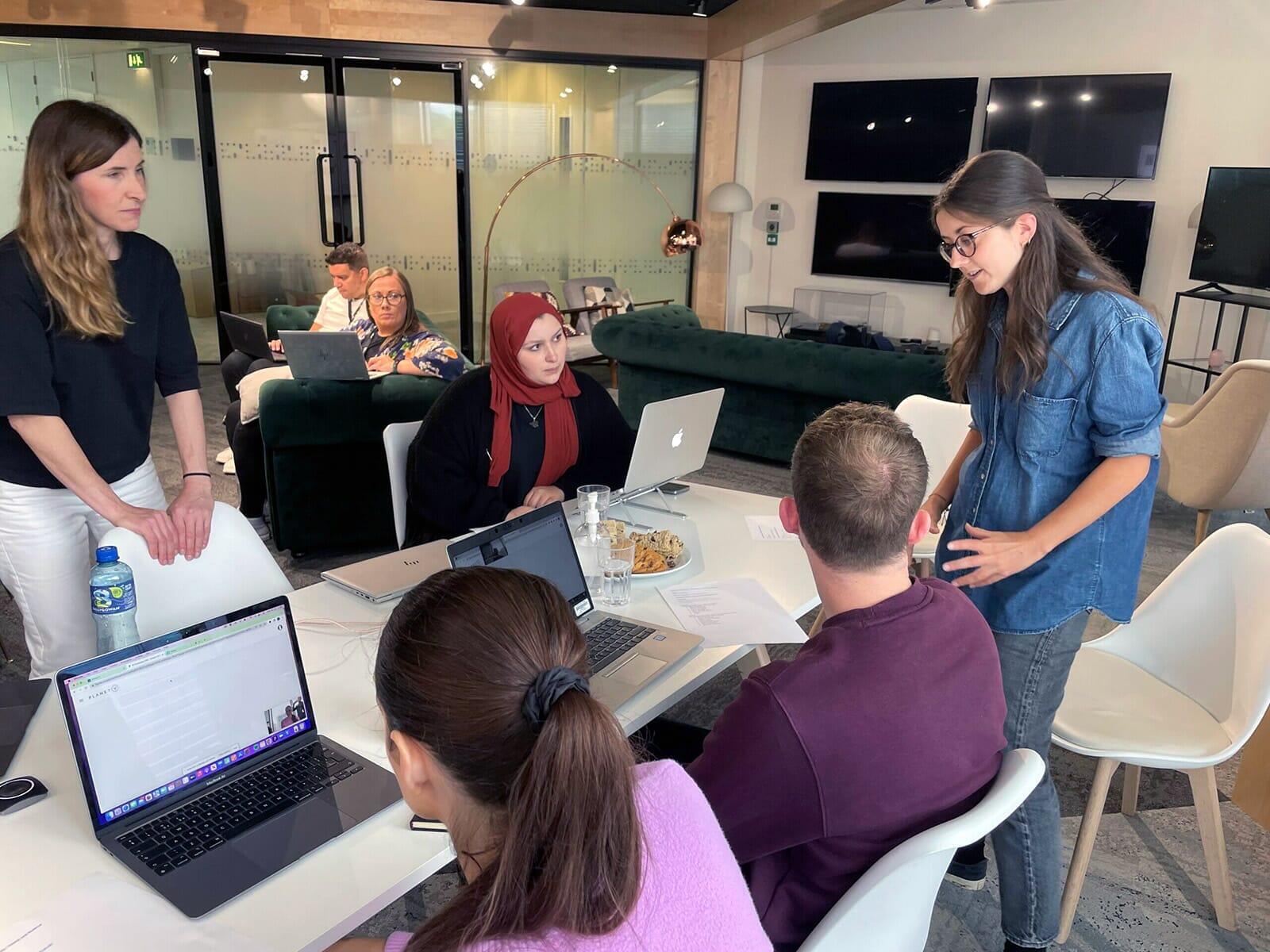 Their consultation process has been impressively comprehensive, letting us input on very little details of the UI through to the much larger new additions that set PV 2.0 from its predecessor. The team has continued to involve us and has been an incredible support and partner.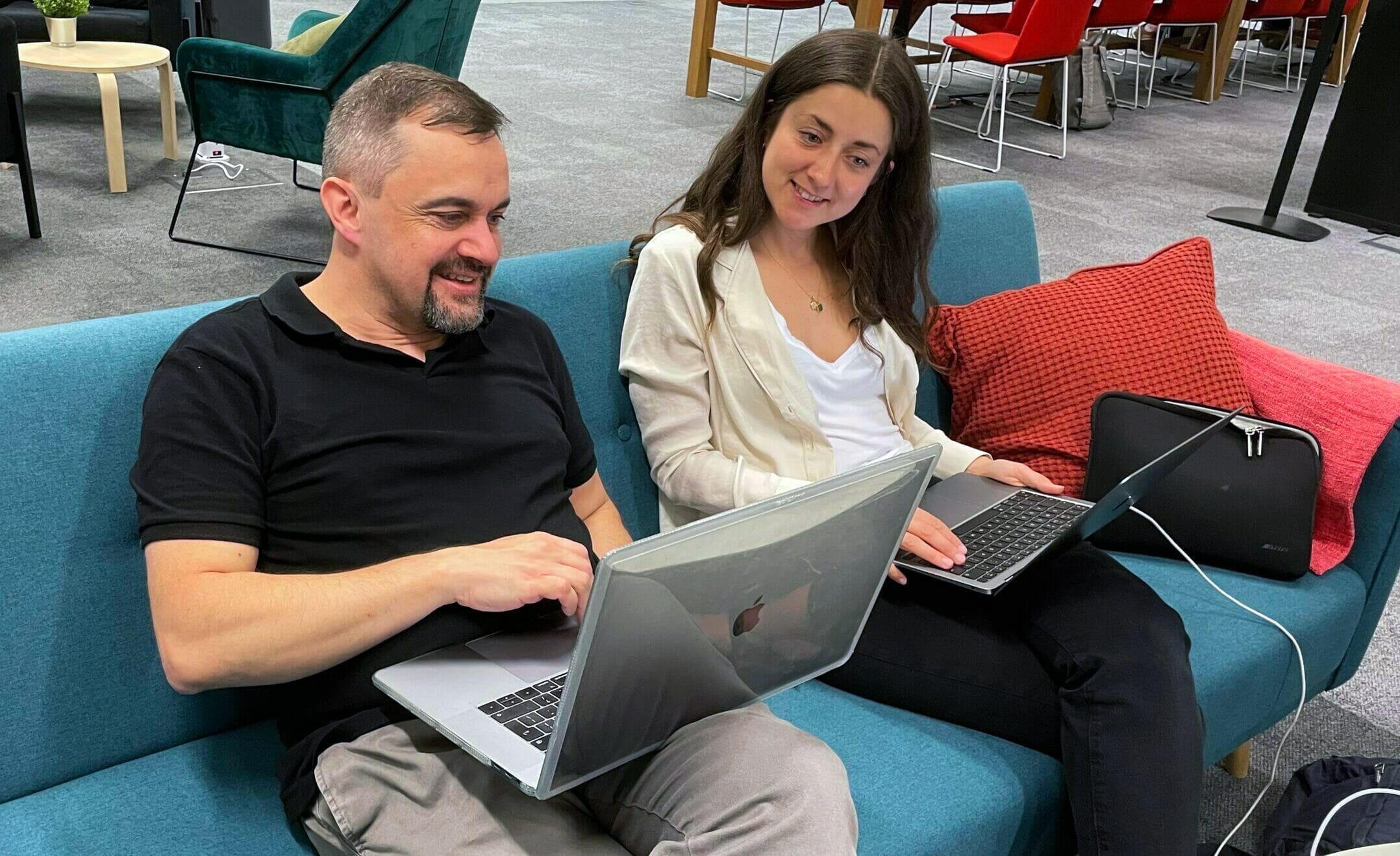 The results
Planet V was a lengthy and complex project to work on, but it was completed successfully through a combination of deep user research, stakeholder communication, clarity of thought, innovation and quality of UX/UI design output. The reception by ITV stakeholders and media buyers has been overwhelmingly positive through rollout over the first half of 2023.
Planet V now has solid foundations in place to achieve the five year vision of the platform, with an industry-leading design system and component library in place, ensuring a consistent experience and the ability to make iterative improvements.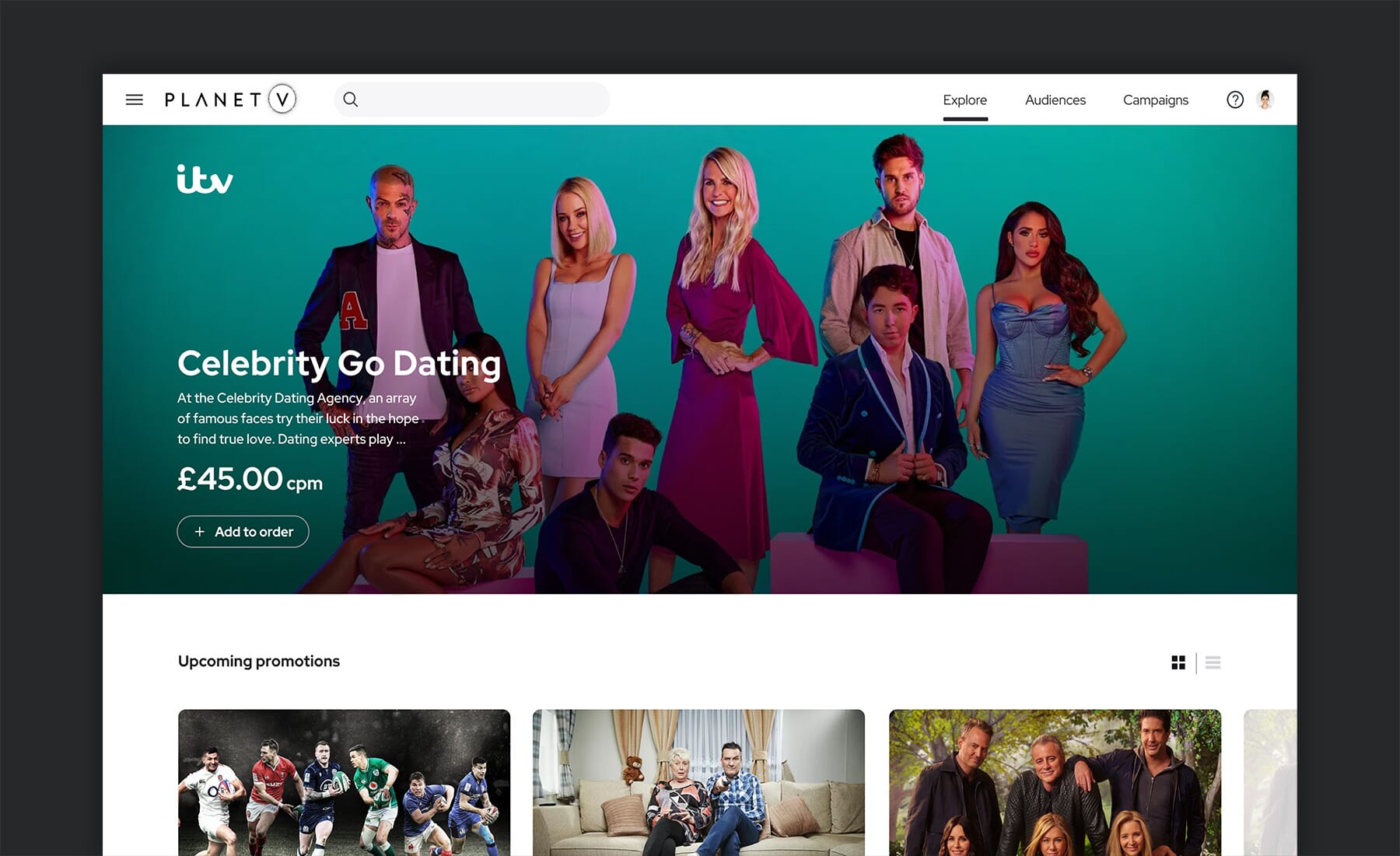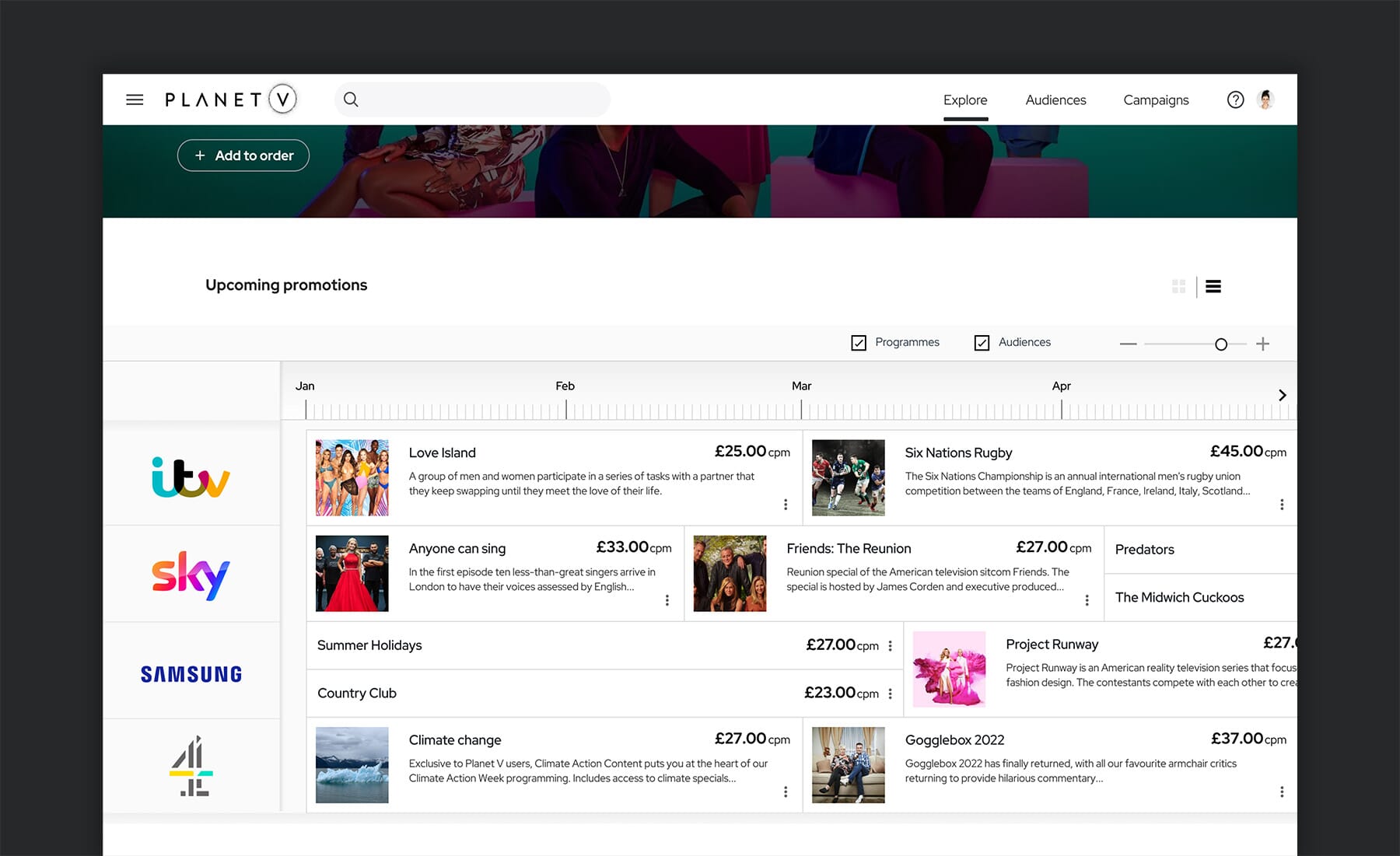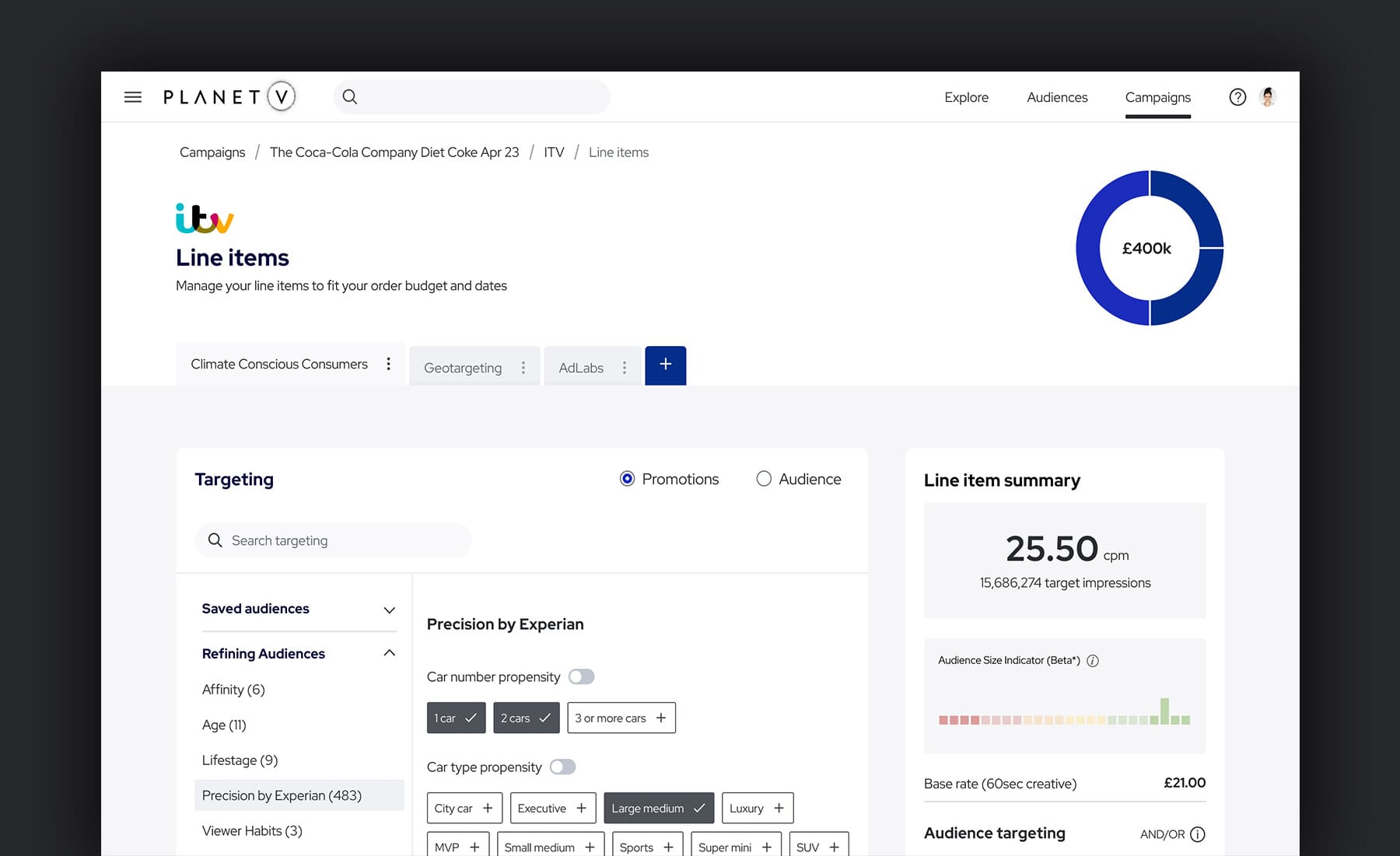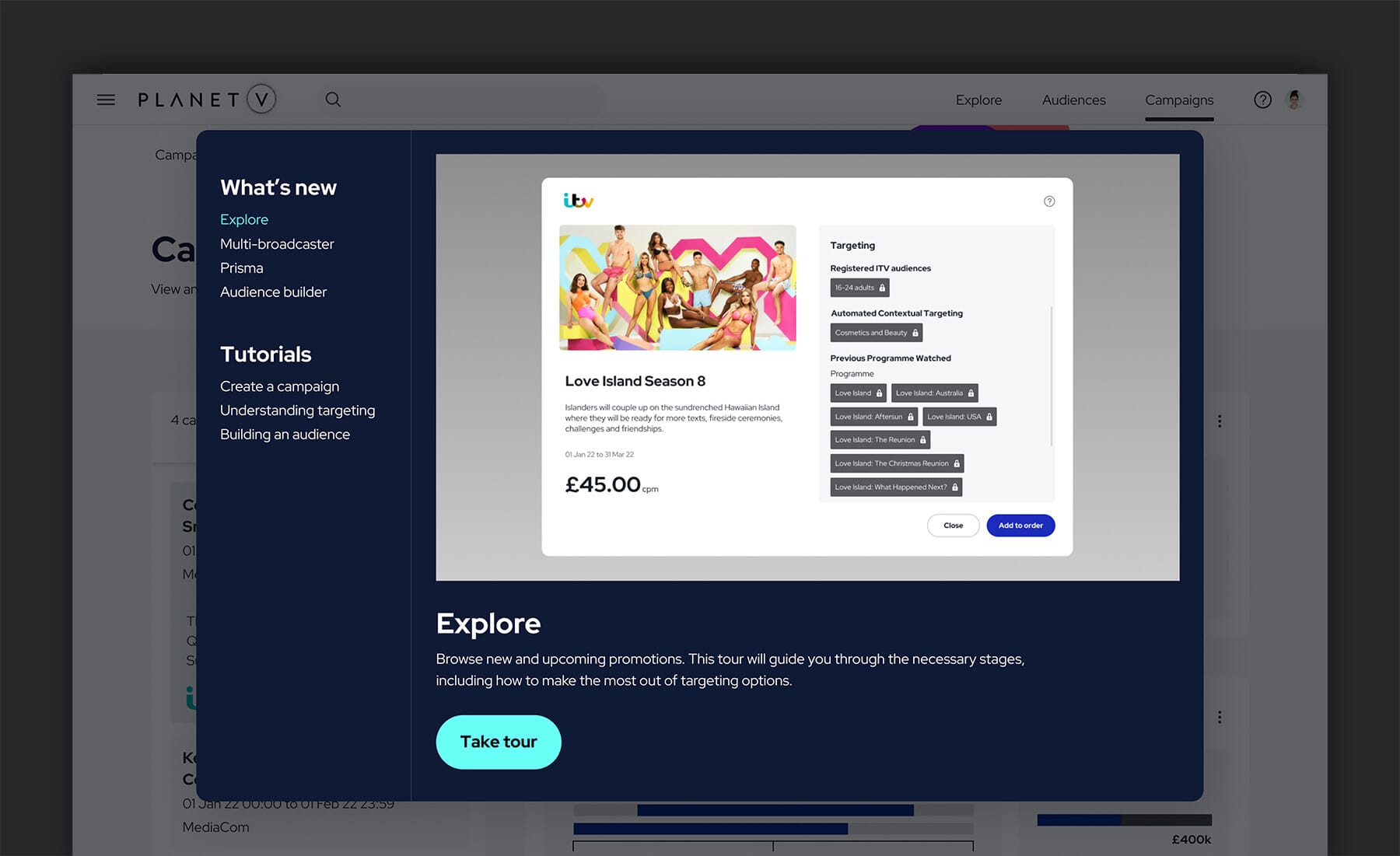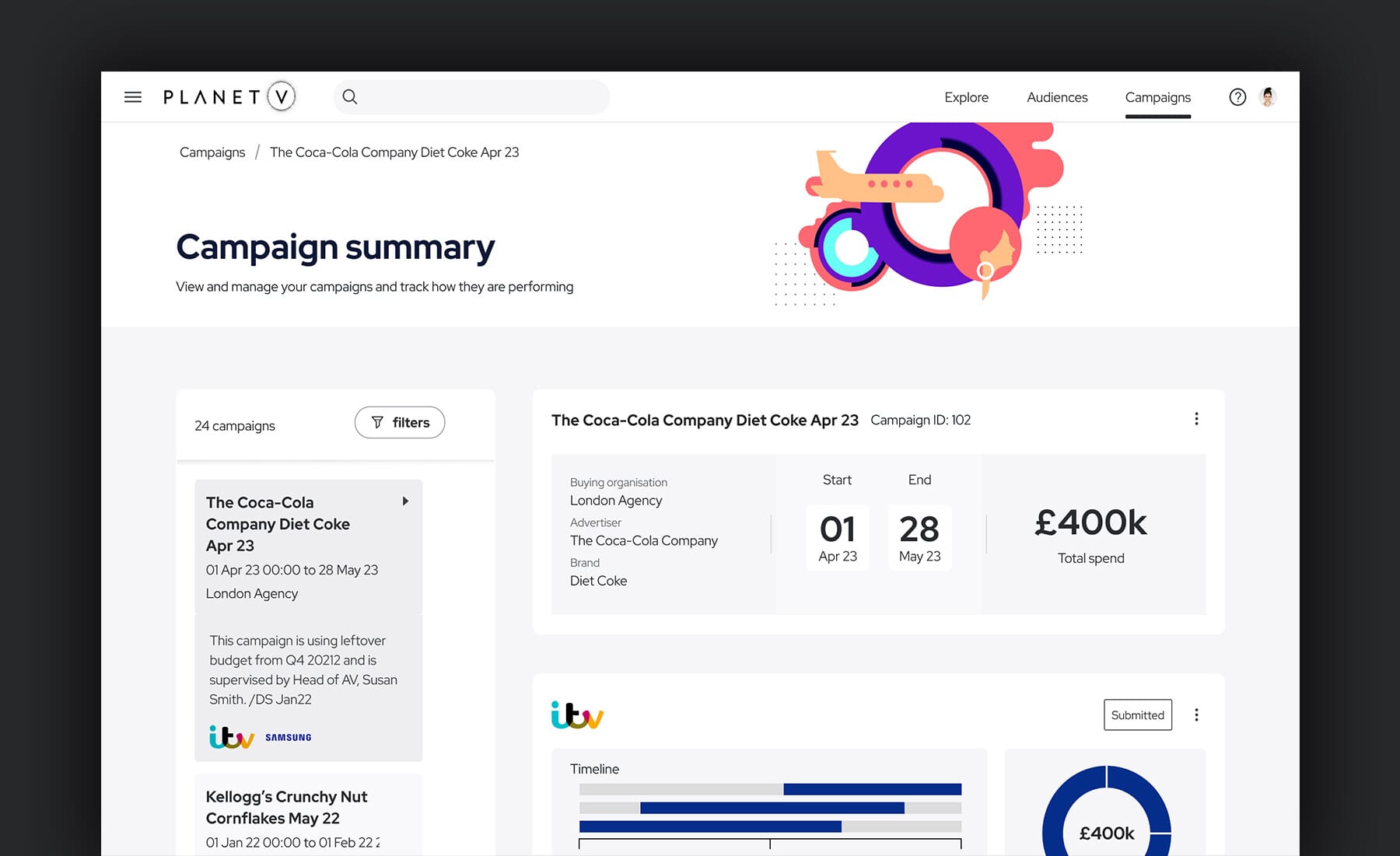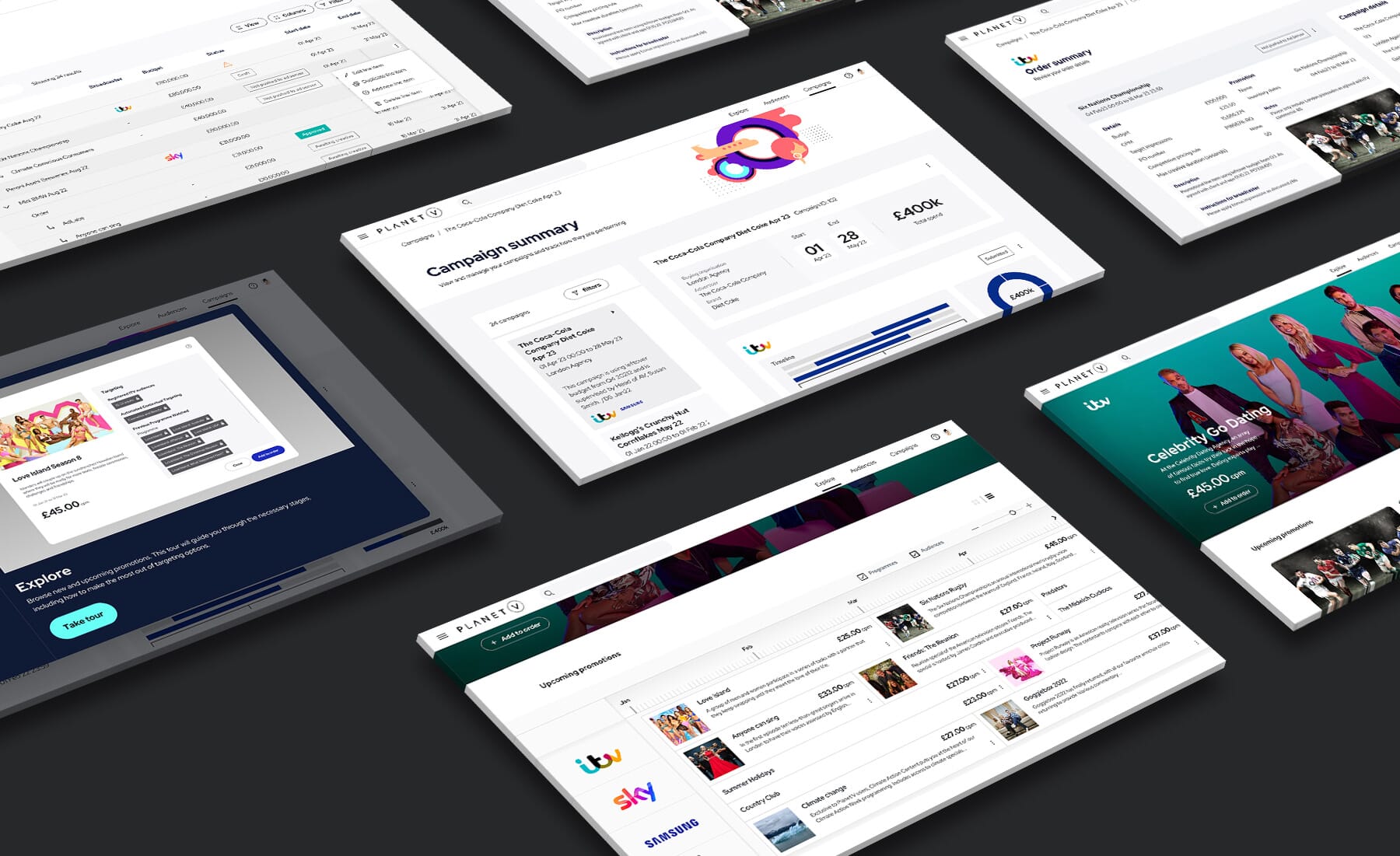 ITV gave Full Clarity's work a glowing five star review on Clutch
Full Clarity have been listed as finalists for the UKIT awards for Planet V
ITV have received extremely positive feedback from their end users
Full Clarity's combination of deep research into understanding user needs, UX design excellence, and ability to engage with our various teams and stakeholders in the business made them the ideal partner for Planet V.
The User Experience for our advertising clients has been transformed from a place they have to buy from, to a place they want to buy from, and our many internal stakeholders are very proud of what has been achieved.
Book a virtual coffee
Speak directly with our founders Ed and Jon about how we can help you on your Innovation or Transformation project.
Contact