Preparation is key
In order to run a smooth workshop, every aspect has to be considered and prepared for in advance. This helps to eliminate the chance of hiccups during the valuable time you have with the project stakeholders.
Choosing your software
Choosing the best software is a crucial part of running a successful workshop. We carried out a breadth of research into the range of options which are commonly used for remote workshops before our live sessions. The following requisites helped us to choose the best and most suitable software.
Responsive
Ability to take notes
Input templates
Presentation mode
Neat and comprehensive deliverables
We opted for Miro as our remote workshop software – a great online collaborative whiteboard tool. The end result was knowing that this tool allows us to carry out all the requirements listed above. The note-taking element allows attendees to view their thoughts in real time, retaining focus and facilitating them to discuss previously stated points and review the completed exercise. This is not to mention Miro's superb collaboration tool, allowing multiple users to collaborate on the whiteboard at the same time – a brilliant live remote workshop feature.
The important message to take away here is the importance of familiarity and confidence. It is almost inevitable that there will be some technical difficulties throughout a remote workshop so you have to prepare accordingly. We test all aspects of the software before the event takes place to guard against any glaringly obvious problems and prepare back-up contingency options if things go south.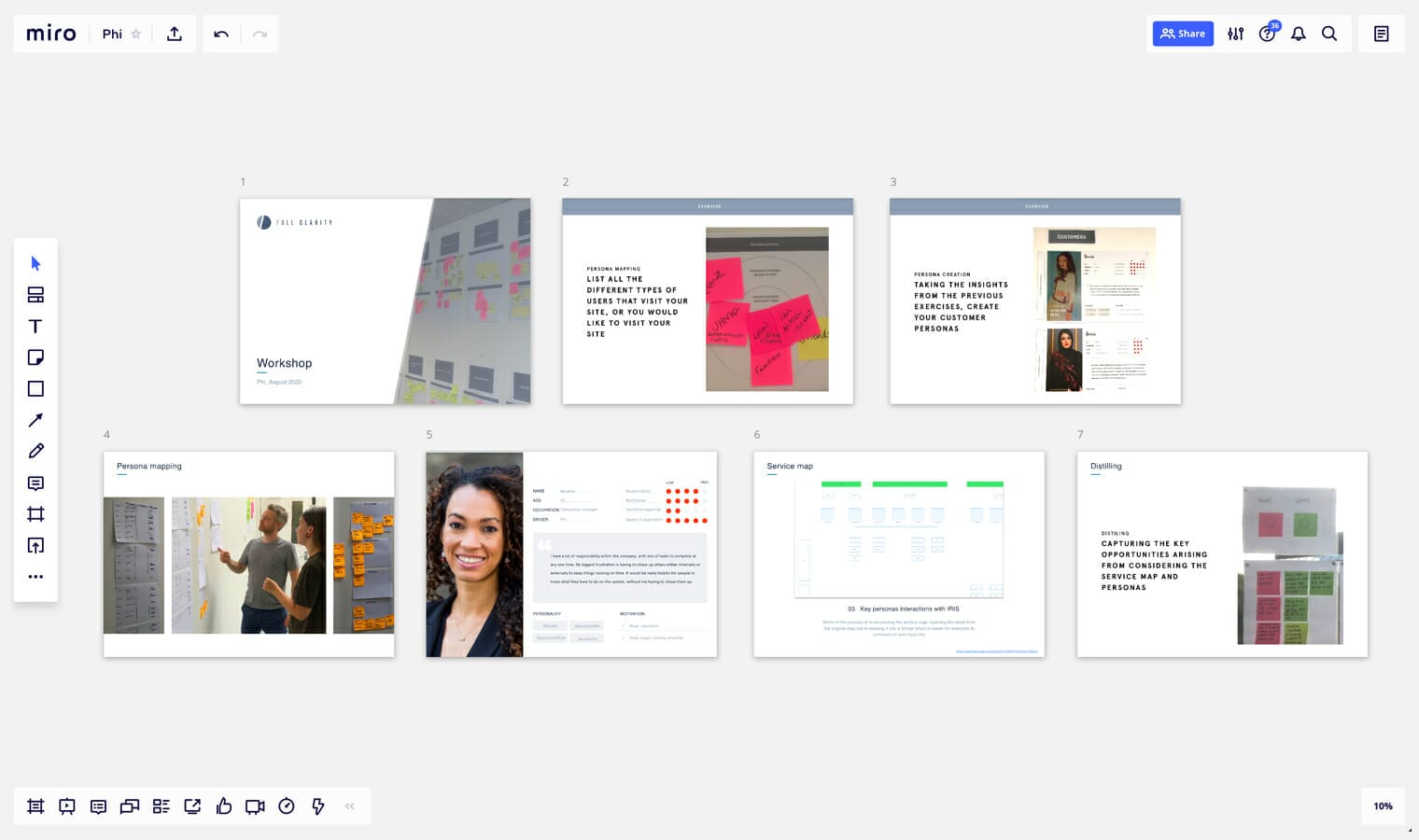 Defining the team and roles
Defining roles of those running the workshop is hugely beneficial when it comes to retaining a smoothly run session. Within the client team, we recommend pre-assigned roles, keeping in mind who will excel at each one. Workshop roles are normally defined as 'Facilitators' or 'Observers', both varying from the other. A facilitator acts as the leader of the workshop, announcing activities, maintaining energy and ensuring the constant flow of creative ideas. The observer on the other hand, skillfully takes notes of important insights and statements throughout the event.
During our remote workshops we ensured all attendees were able to view the Miro whiteboard, whilst one of our team members are focussed on capturing the insights and ideas being discussed and decided upon. This meant the stakeholders were able to freely discuss their ideas and insights, without the distraction of having to record ideas as they went along. Taking away this task allowed for focused collaborative discussion between the team, resulting in a broad array of considered insights.
Timing each exercise
The concept of setting time limits for each exercise is an important consideration but not an aspect to be too strict about during the workshop. For our benefit, when running a workshop we like to set rough time brackets for each exercise to give us a sense of how long we should spend on a particular section. This not only helps us assess how long we assume the workshop will be in total, but also helps us prepare the break intervals.
Having said that, one of our key tips, is to never limit the creative vision that the attendees are providing. A time limit for an exercise is to be used as a guide to roughly stay on track and a convenient tool if the conversation is straying too far from the topic at hand. It is crucial to remember, every workshop is unique and must not be restricted merely to fit a time schedule if it is flowing in a smooth and productive way.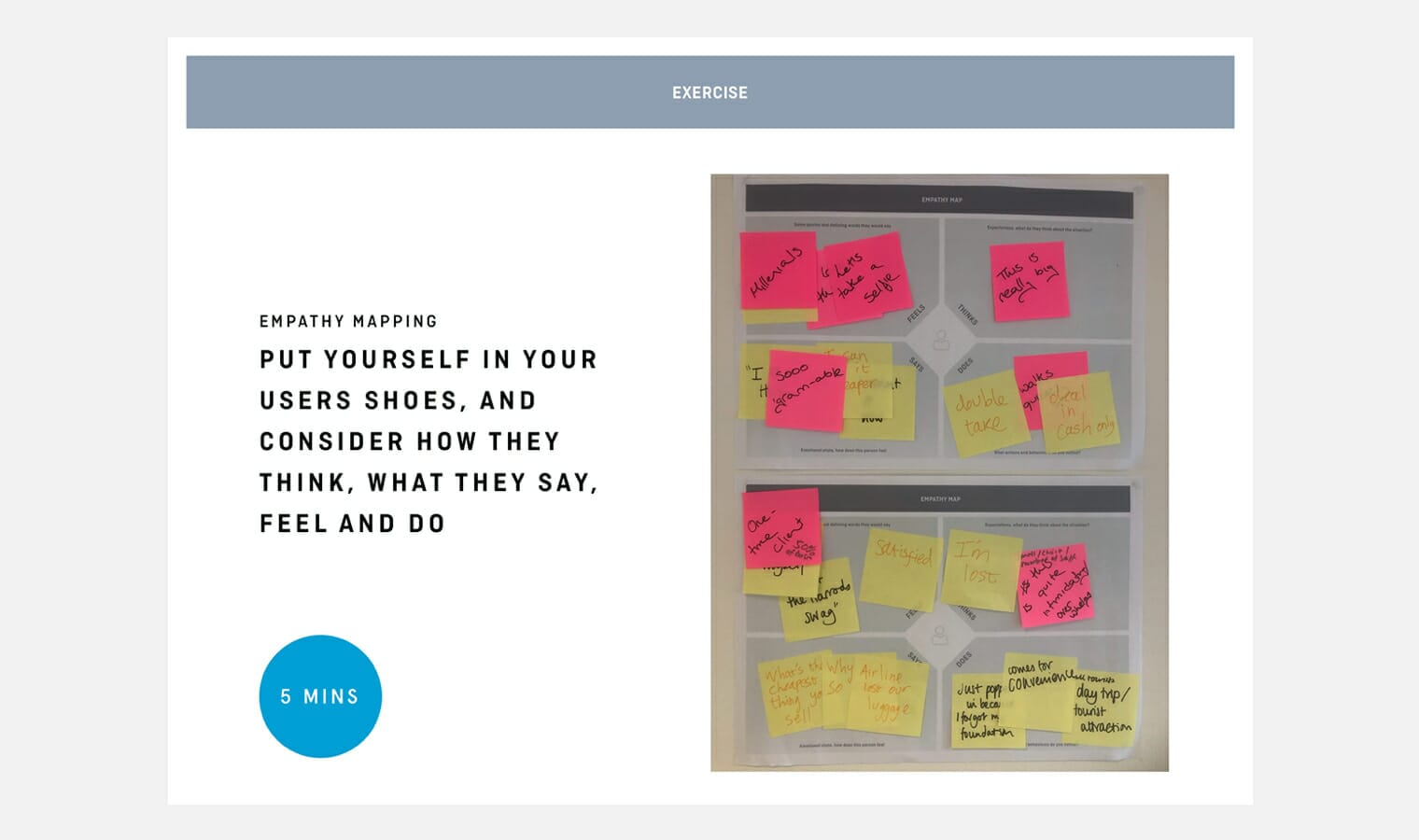 Making the most out of the workshop
It is important to stay on your toes when the workshop is in action and read the energy in the 'room'. You may not know your attendees' learning styles or what types of workshops , if any, they are familiar with. It is therefore vital to stay aware of engagement levels and act if the energy is dropping. Be prepared to take a break sooner than planned in your original agenda.
Retaining engagement
This was an issue that needed to be effectively addressed during the transition to a remote way of working. It is inevitable that there will be a reduced ability to communicate with one another, when there is a virtual wall blocking natural eye contact, conversation and engagement. One way to work around this is to ensure everyone attending makes equal contributions to the exercises, allowing for a well rounded array of insights, as well as keeping everyone on their toes. On top of that, having too many people attending the workshop and trying to contribute simultaneously can be a disaster as this risks a series of audible glitches within Zoom or your conferencing software of choice. Although a broad mix of stakeholders is ideal, the workshop will not run smoothly if there are too many voices at one time, so take this into consideration.
Distilling findings
With days of preparation and a full workshop complete, you will in all likelihood find yourself with a tonne of information jotted down onto a series of pages. This is great, a true sign of a successful workshop! However, there is then the task of what to do with all the data? The answer is to distil it.
Take some time after the workshop has taken place and assess the findings. We keep talking about 'teasing out key pieces of information' and by this we mean reviewing all of the collated insights and picking out the Key Themes and Key Opportunities which are standing out.
The real skill with running a workshop is the ability to make sense of what has been captures and to start to put some structure around this. Affinity mapping is a good tool to help bring together the key themes and insights gathered and to group them into common categories.
Key themes are topics that stand out or keep coming up which it seems require attention and consideration in the next stage of the design process. It is useful to take note of the recurring themes and to transform them into opportunistic statements that we refer to as 'key opportunities'.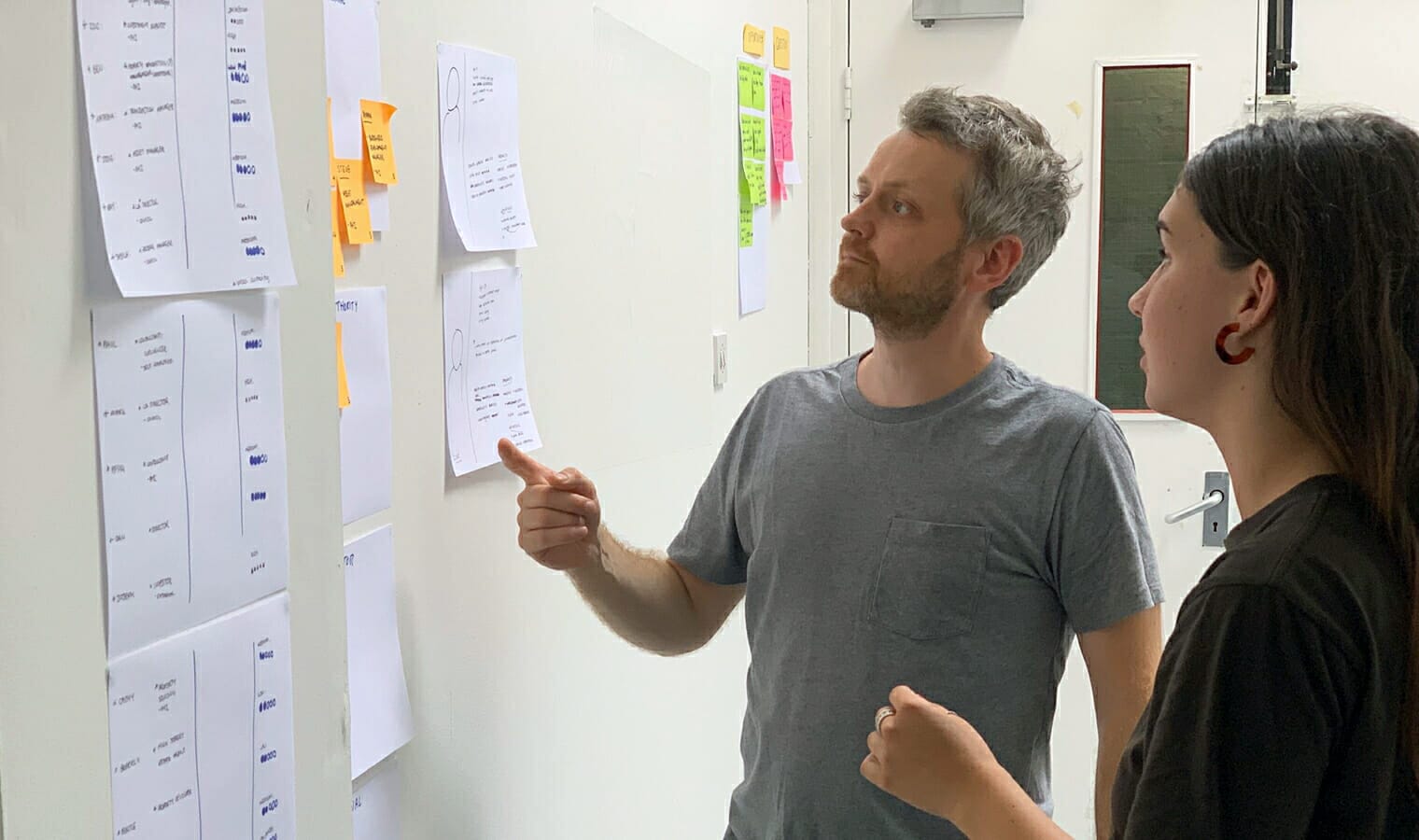 Exceeding expectations
At Full Clarity, we like to keep our clients up to date with our progress and always give them a deliverable at the end of each stage in the design process. This deliverable is usually in the form of a 'Discovery playback' presentation, which consists of an overview of what was captured during the workshop, the key findings from each exercise and key themes and opportunities that have been distilled from the workshop findings.
At the end of the playback presentation we outline our recommendations and suggest next steps, to give the client an idea of what they should expect from us in the upcoming weeks.
This completes our well-rounded guide to carrying out a successful remote workshop. Here are some important points to take away:
Take time to prepare for the workshop to avoid any unnecessary hiccups
During the workshop, stay aware of attendee engagement and react accordingly
After the workshop take the time to distil the findings, look for the Key Themes and Opportunities and take the client through this in the form of a Discovery Playback presentation.
---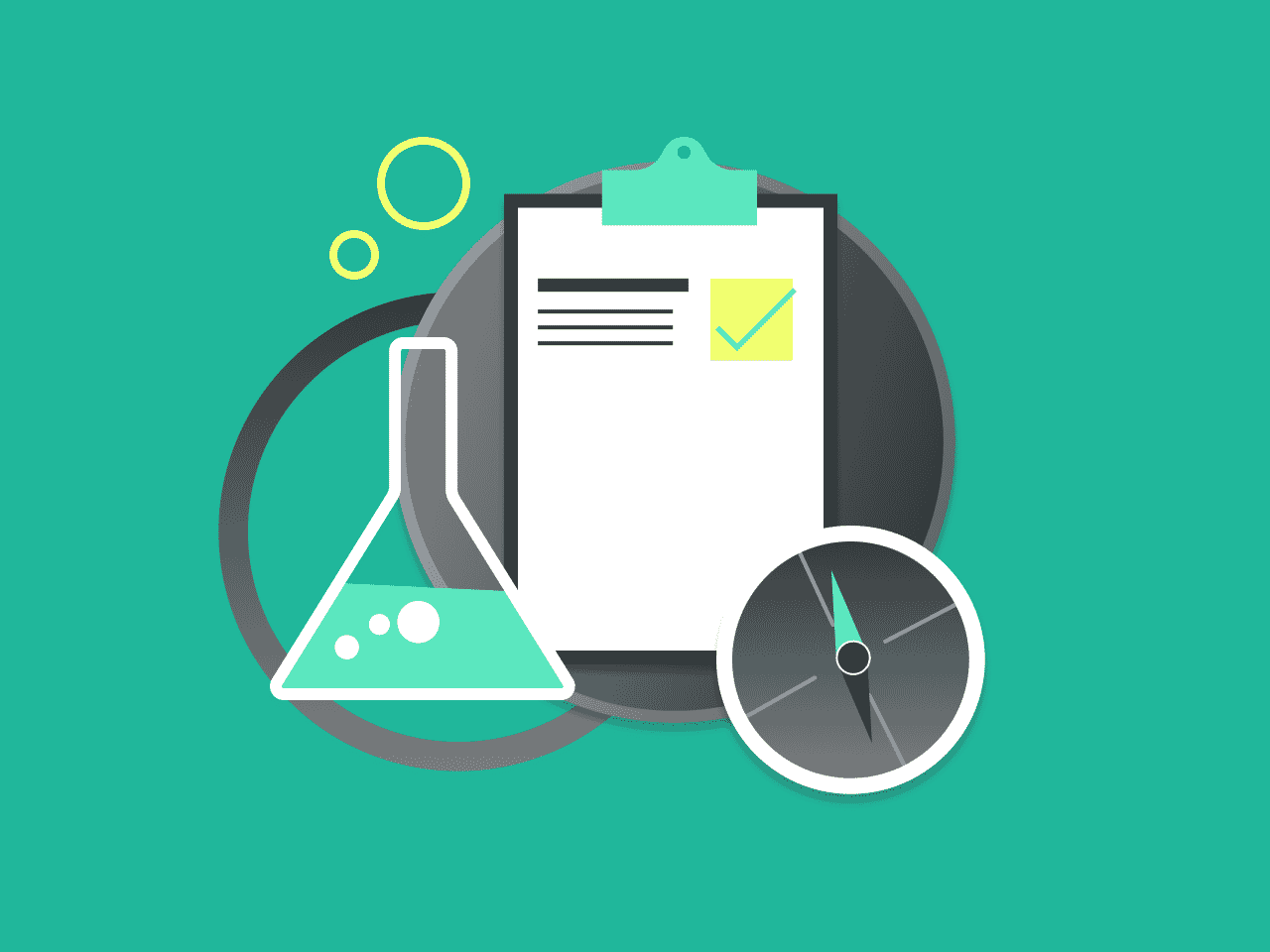 Find out more
If you are interested in exploring an idea further we would love to hear from you with the possibility of setting up a workshop very much tailored from start to finish to meet your needs.
Please do get in touch with us.
---
More popular articles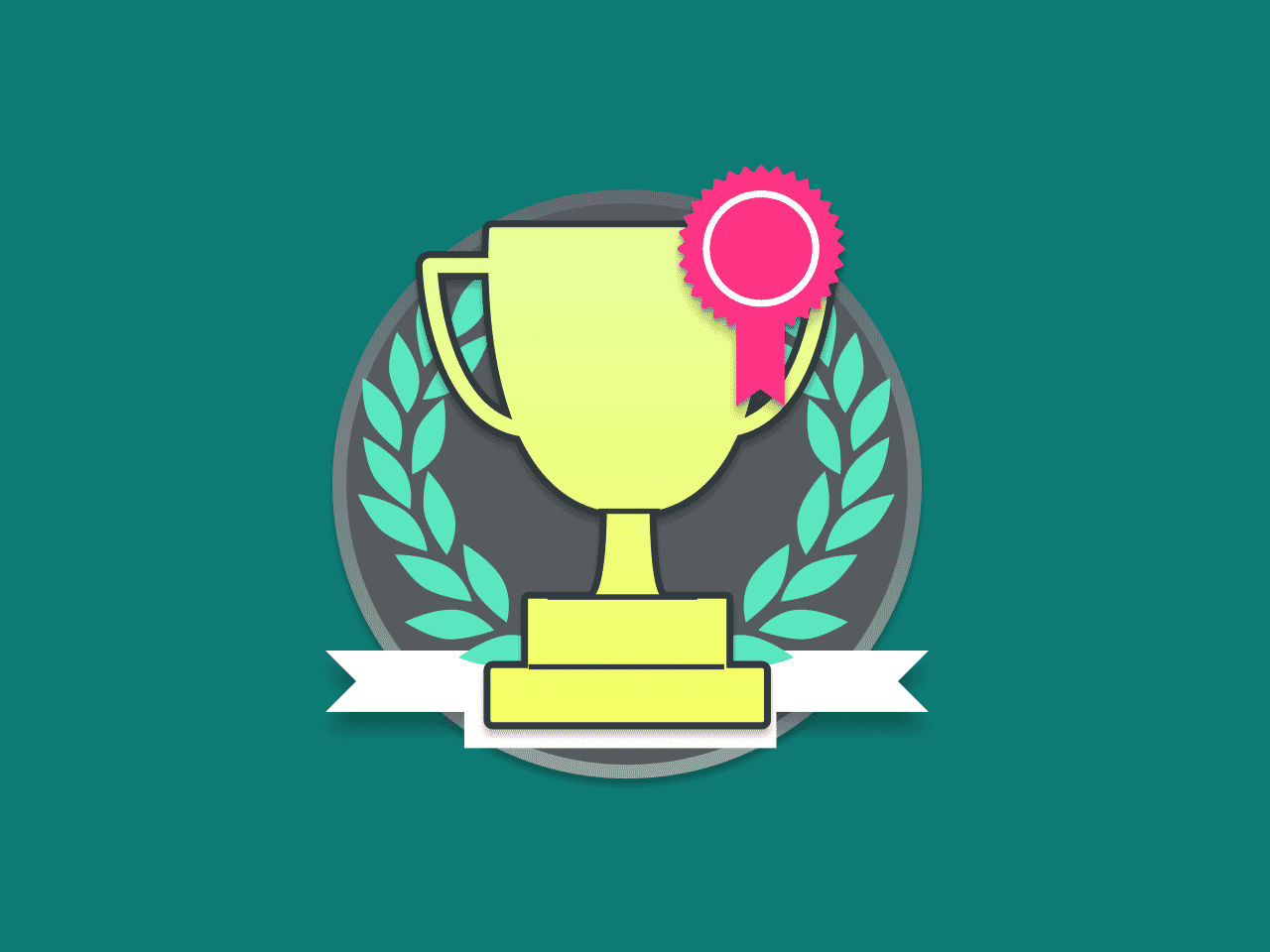 Clutch Leader Awards recognition as a Top UX Design Agency in the UK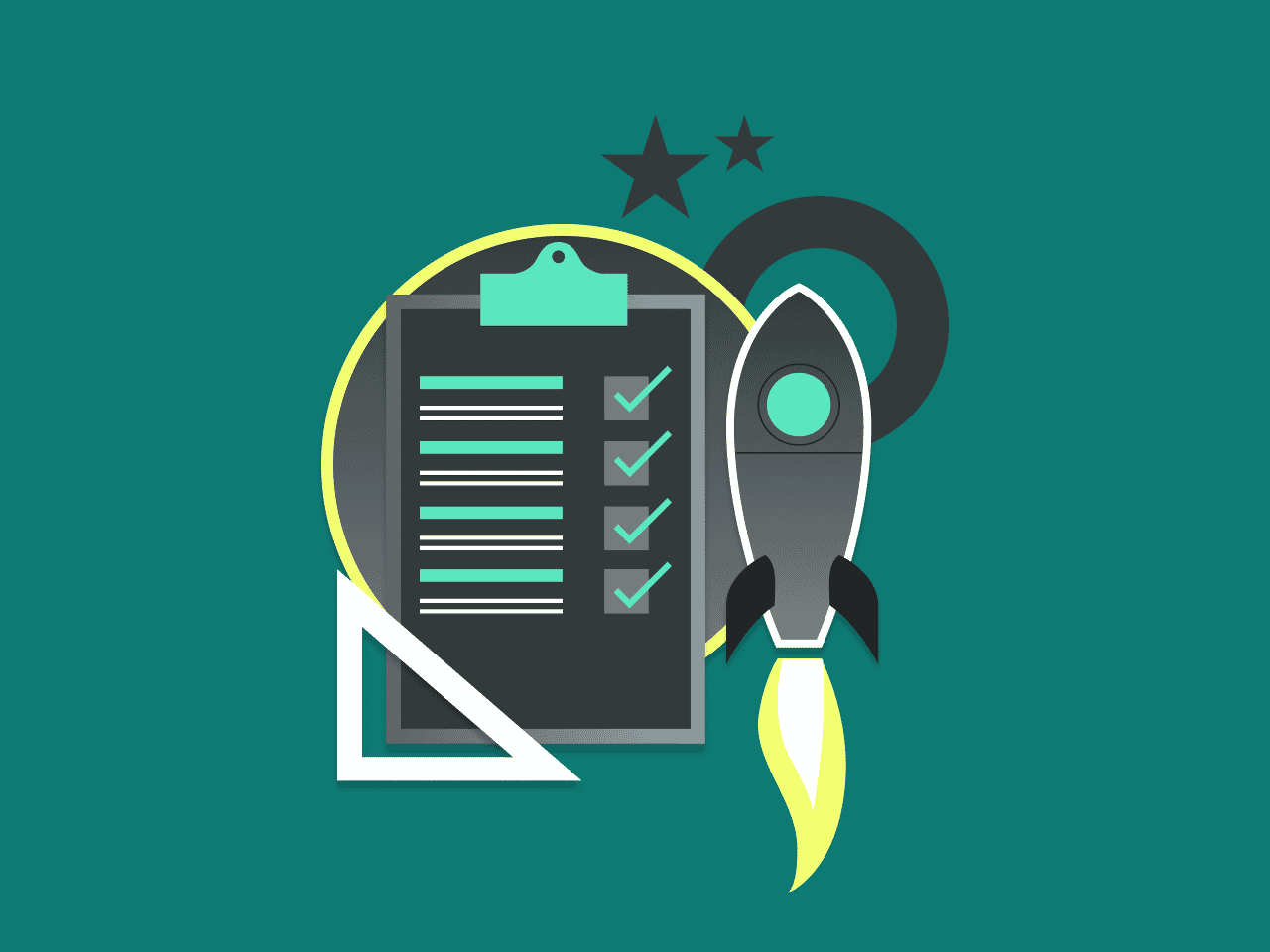 Gain an understanding of our approach and UX process for a startup prototype concept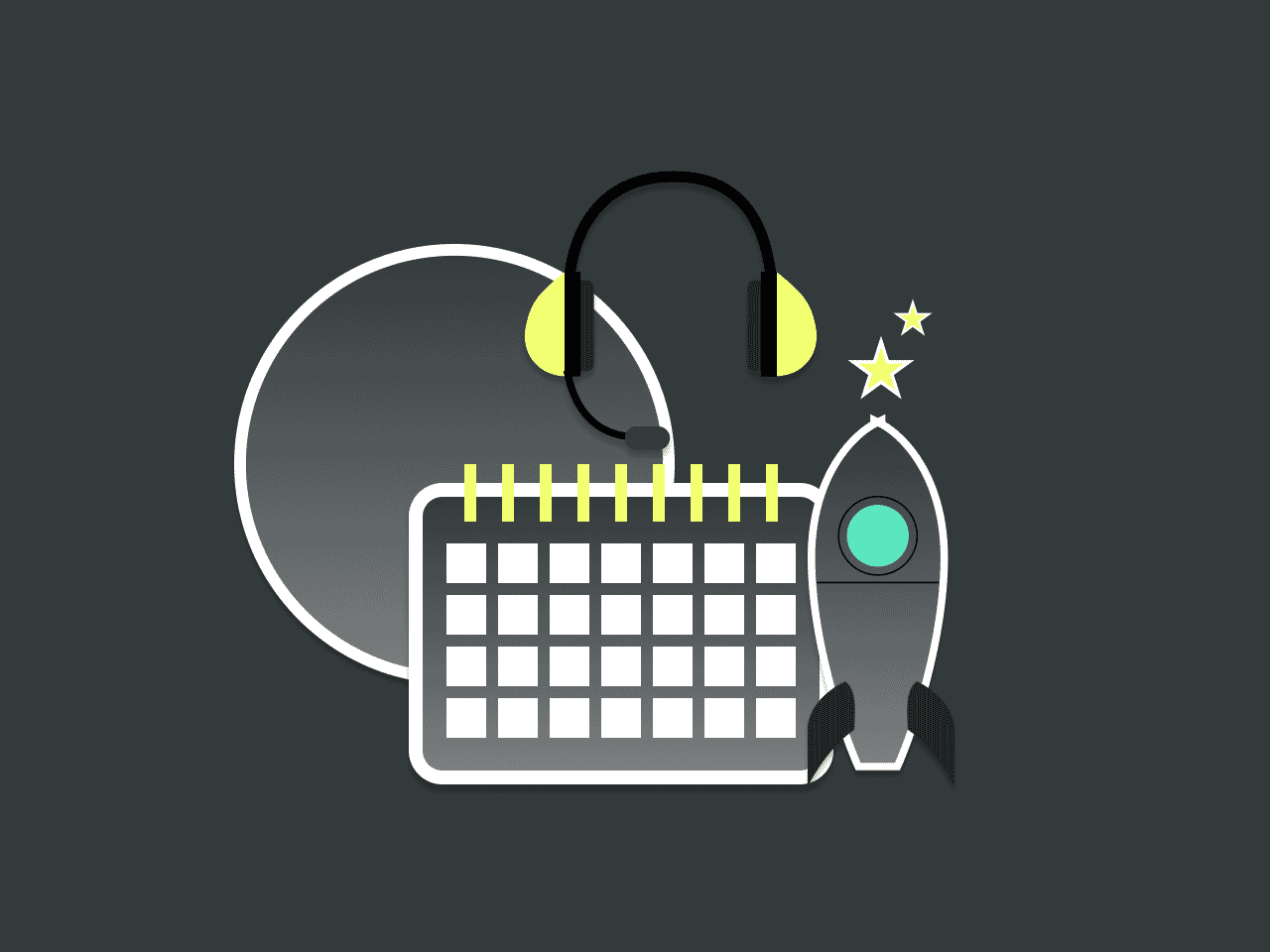 Innovative online solutions for Virtual events and conferences