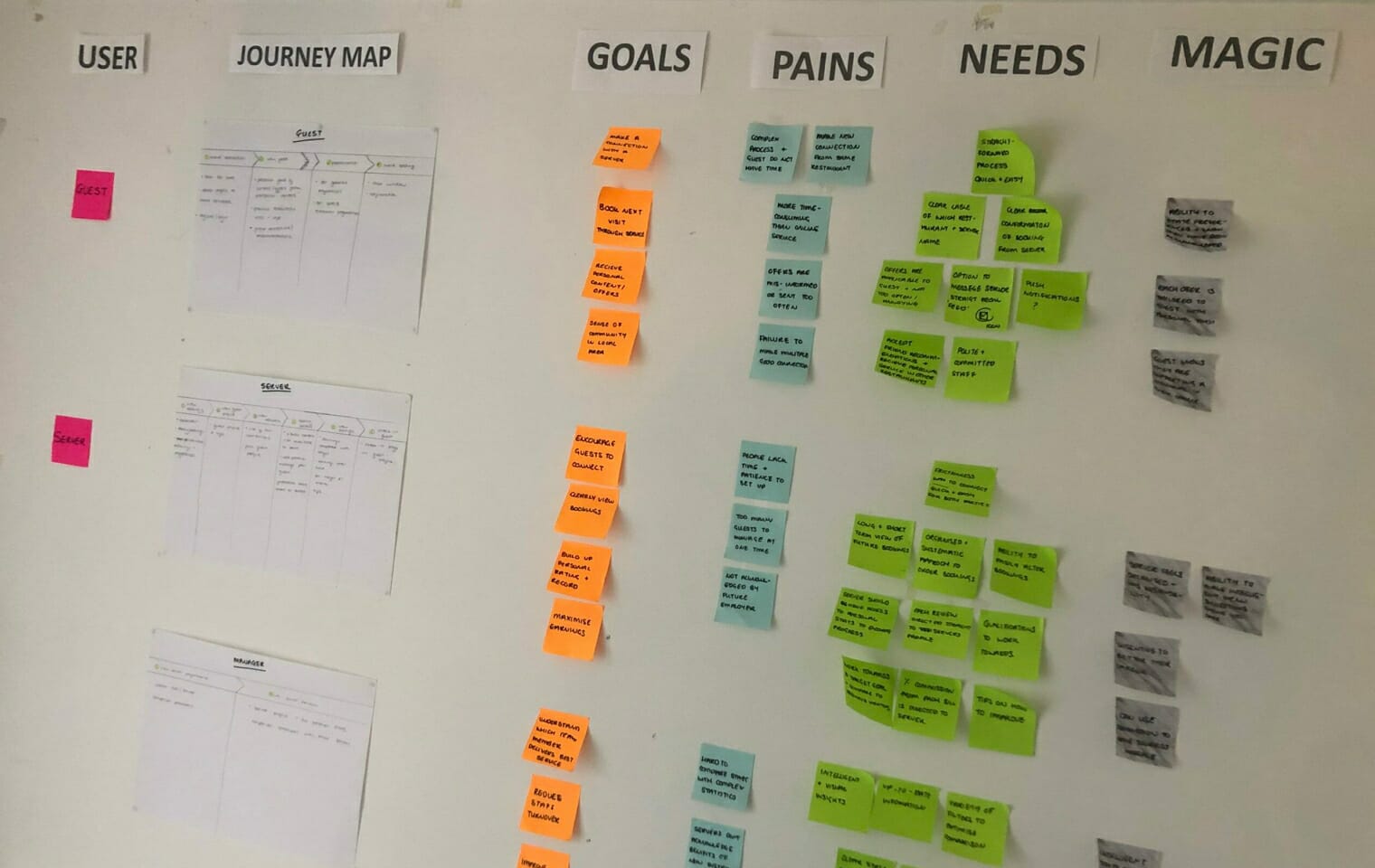 A multifaceted UX process
When in circulation, this product will be used by various different types of users each requiring different views and permissions, so it's important to understand who these users are, in order to be able to assess their primary needs and goals. We started by breaking down the potential users who may interact with the product using a process called Persona Mapping. By considering all possible users, we were able to understand whether the scope of the project needed to be altered or whether certain needs had to be prioritised.
At Full Clarity, we think it is important to carefully consider the user's thoughts and feelings before we jump ahead in the design process. To interpret each of the different users behaviours toward their experience we carried out a process called Empathy Mapping. This process allows for full transparency throughout the design process, as attention can be carefully directed toward deeper user attitudes and feelings. Unspoken thoughts can be drawn from Empathy Mapping, causing a considerate final result. In this case, approaching the project with an empathetic attitude meant we were able to grasp an understanding of the user's experience through their perspective, which resulted in a cohesive and enjoyable experience for all those involved.
Once we had secured a sound empathetic understanding of the users, we rained in on specific user personas, allowing for a focused approach for the remainder of the process. Persona creation is an effective way of designing a relevant product for your users. By encompassing the information derived from Persona and Empathy Mapping, we are able to understand the personality types and motivations among typical users.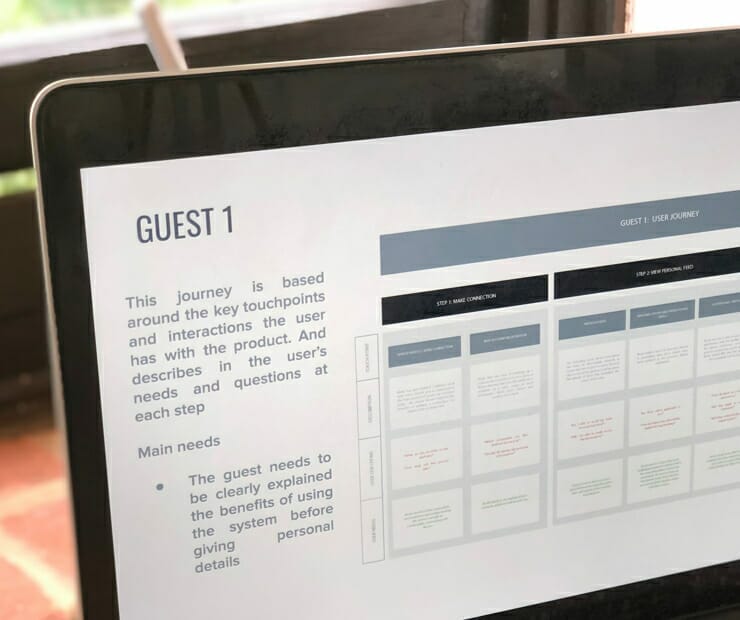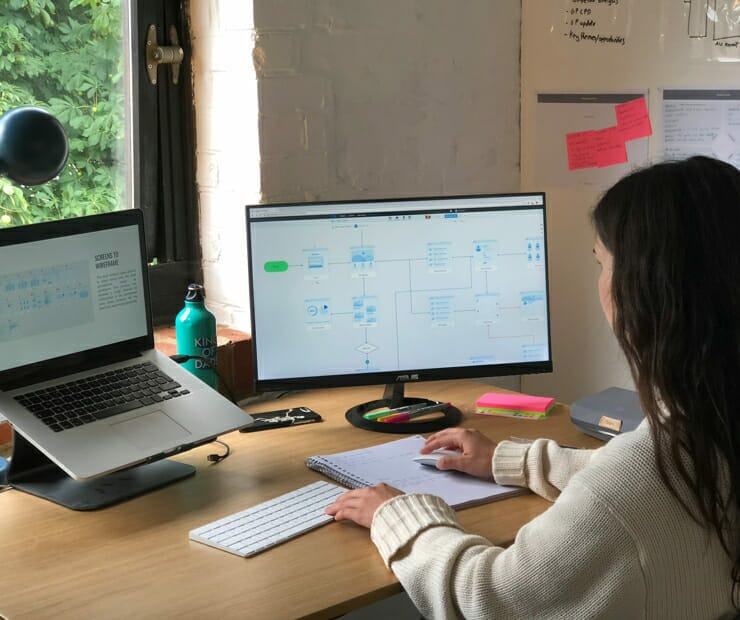 Journey mapping of user touchpoints
With a clear understanding of the user's involved and their motivations considered, we moved onto their journey of interaction with the product. We like to look at the bigger picture, so we began from the very beginning of their experience and considered everything  up to the end point. This way, we acknowledged that elements before or after the actual interaction can affect their behaviour towards what we were designing. User journey mapping is an effective way of carrying out this task, as it allows us to visualise the user's interaction points, without having previously experienced that action/event. At Full Clarity, we strive to design from the user's perspective and all these tools and processes help us to successfully do just that.
User Flows and wireframing
With the research stages complete, we began creating User Flows, which allowed us to understand how the different screens interacted with one another, as well as highlight and annotate which features different users would view on each screen. User Flows are an effective way of breaking down seemingly complicated structures involving various users to harmoniously intertwine them with one another. The key was to find the interaction points and branch out the journey from there. We paid particular attention to ensuring the flows ran smoothly, so we could confidently approach the wireframing knowing the design was cohesive by including all user needs and necessary features.
At this stage of the design process, we were finally able to see the whole project coming together. Although wireframes lack the 'glossy finish', we could see the visual organisation of the content of each screen, giving an insight of how the final result will look.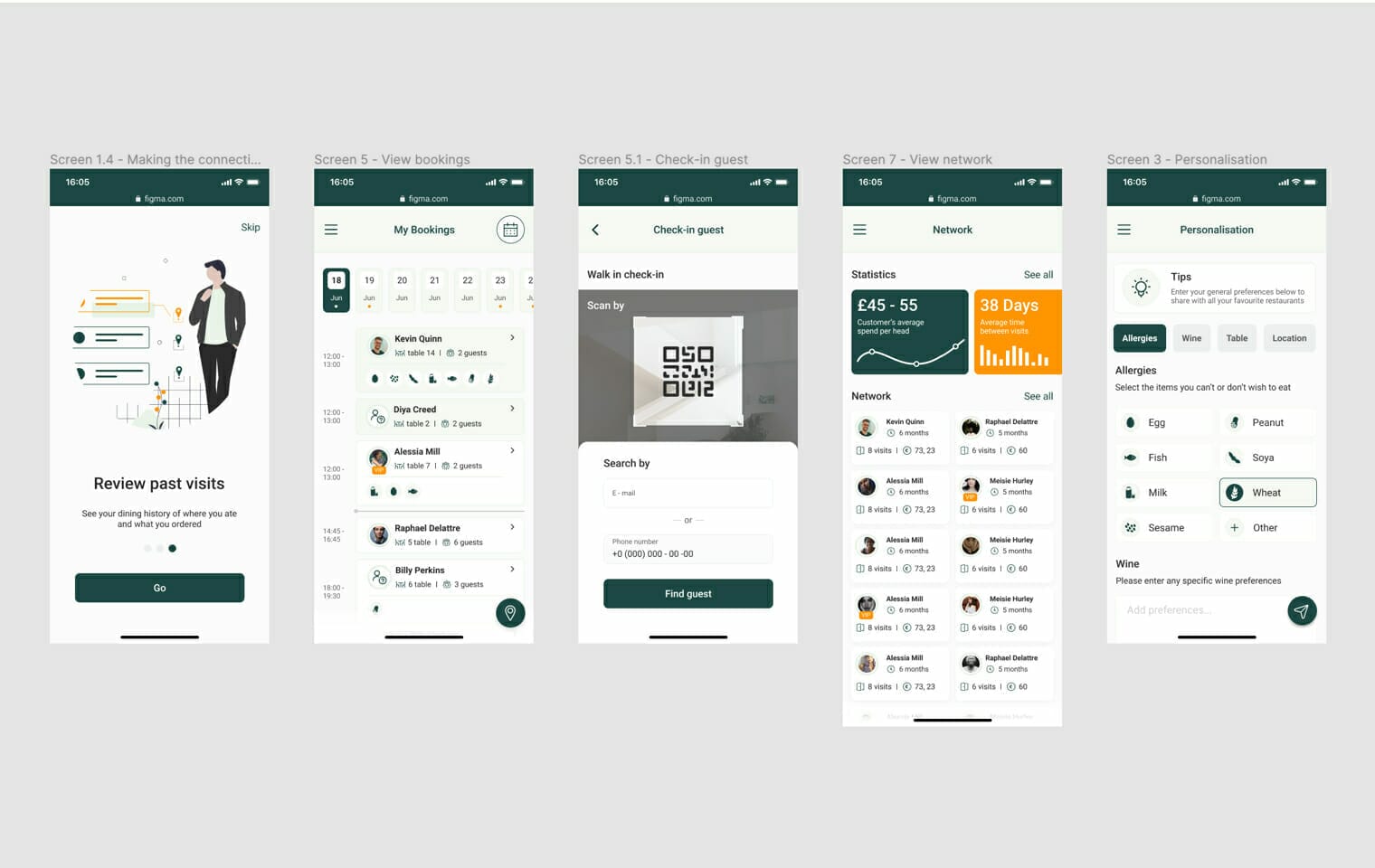 The final touches
Finally, the refining details which always succeed in bringing the whole project to life, the UI design. A clean and minimalist approach was taken as we were focused on creating an intuitive and consistent final design.
Although this process involved many stages, we strongly believe that the work does pay off as we conducted enough research to confidently back up and validate our design decisions.
Do you have an idea for a new startup product or application but you'd like to test the concept with users before you invest in the development? We can help you put together a UX/UI prototype for user testing which you can then take to investors for funding. Please do get in touch
---
More popular articles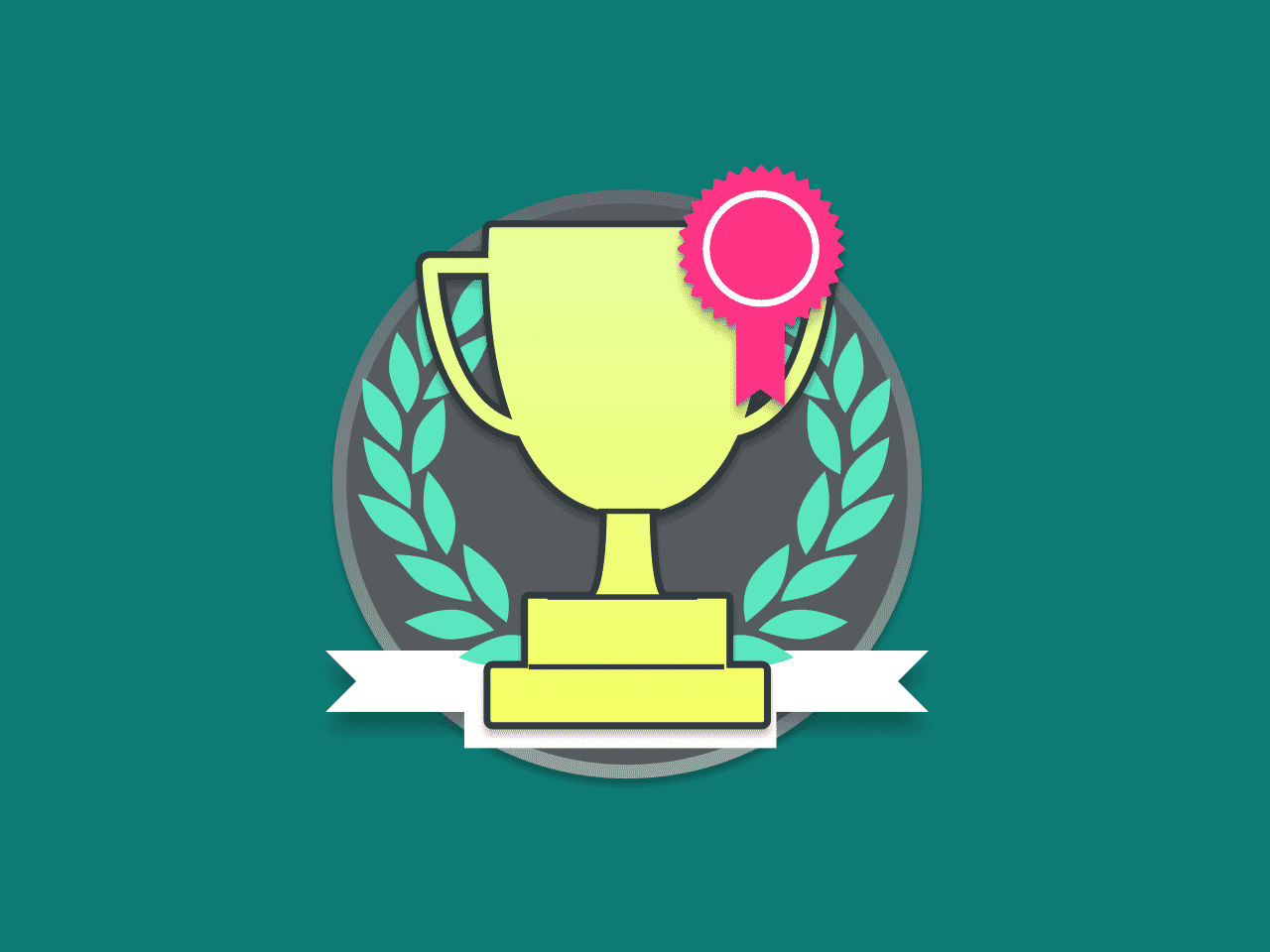 Clutch Leader Awards recognition as a Top UX Design Agency in the UK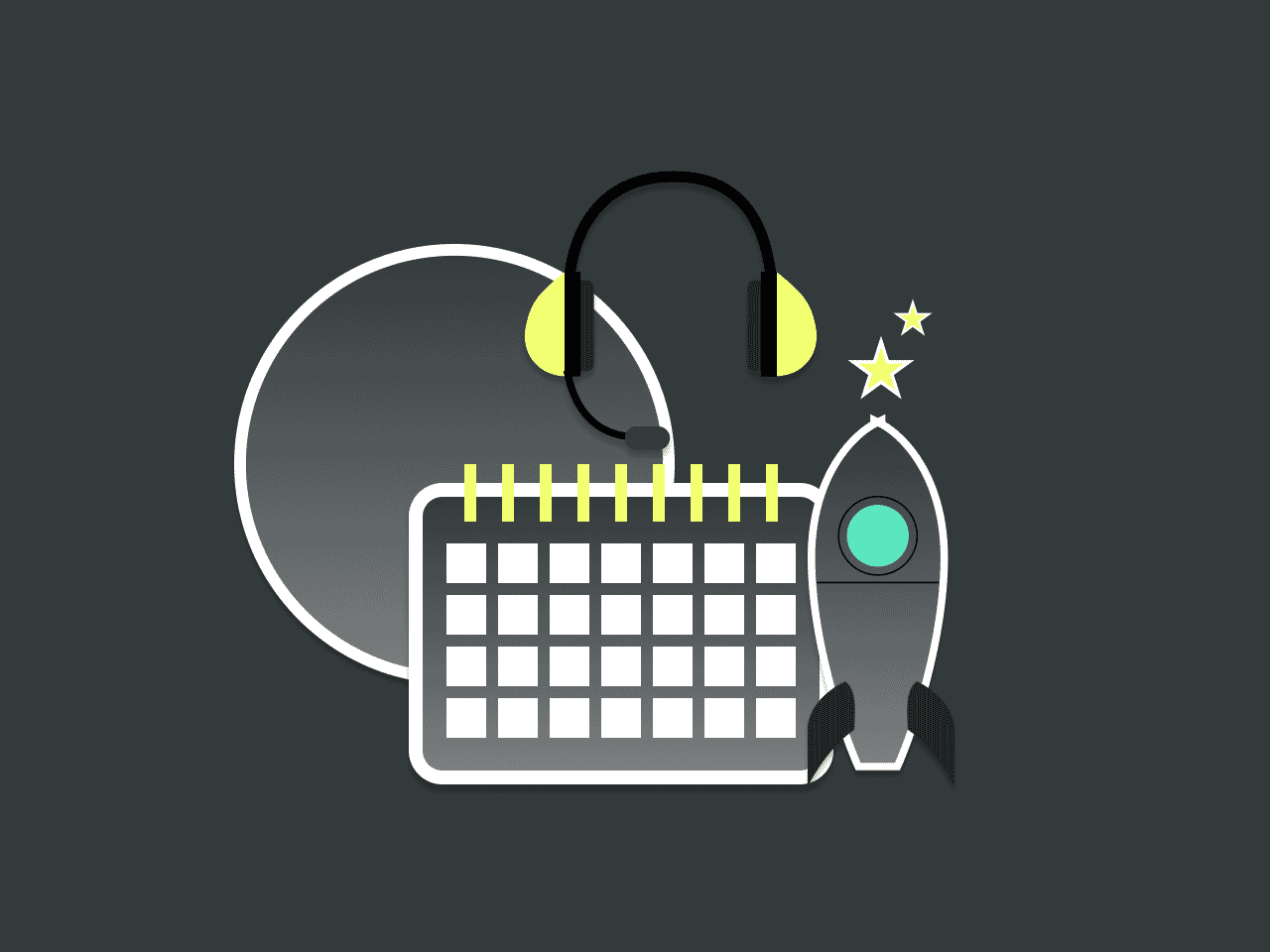 Innovative online solutions for Virtual events and conferences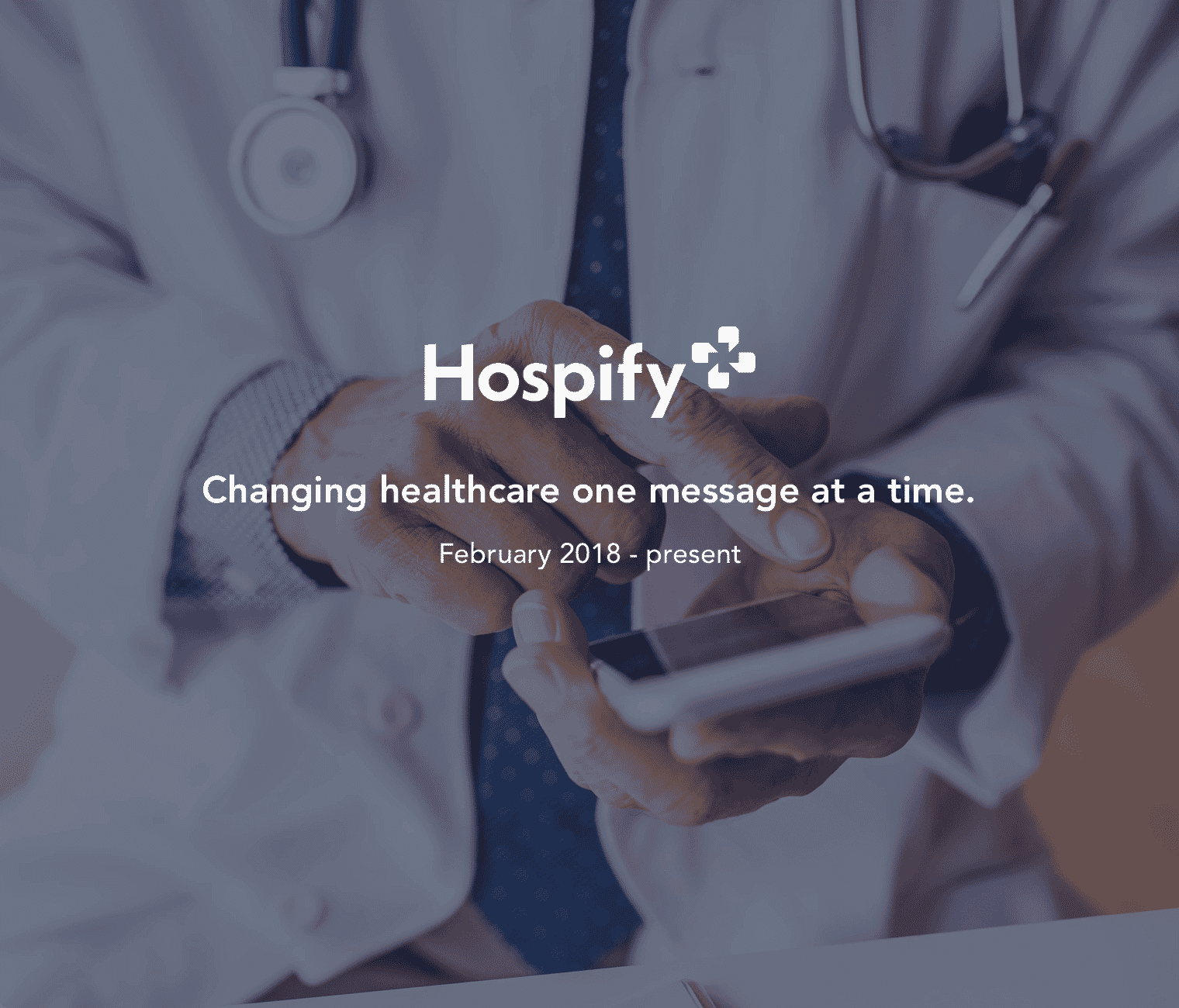 Supporting healthcare professionals in communicating confidential patient information between different Hospital teams