Uncover insights for your future strategic direction
Vision exploration
Vision exploration workshops help shape a clear goal for the upcoming project, hence creating firm foundations and shared visions. By doing so, we align ourselves with your business and develop a harmonious working relationship.
During vision exploration we will hear from you, the expert, on what your core values and goals are, as well as spend time developing a statement of intent.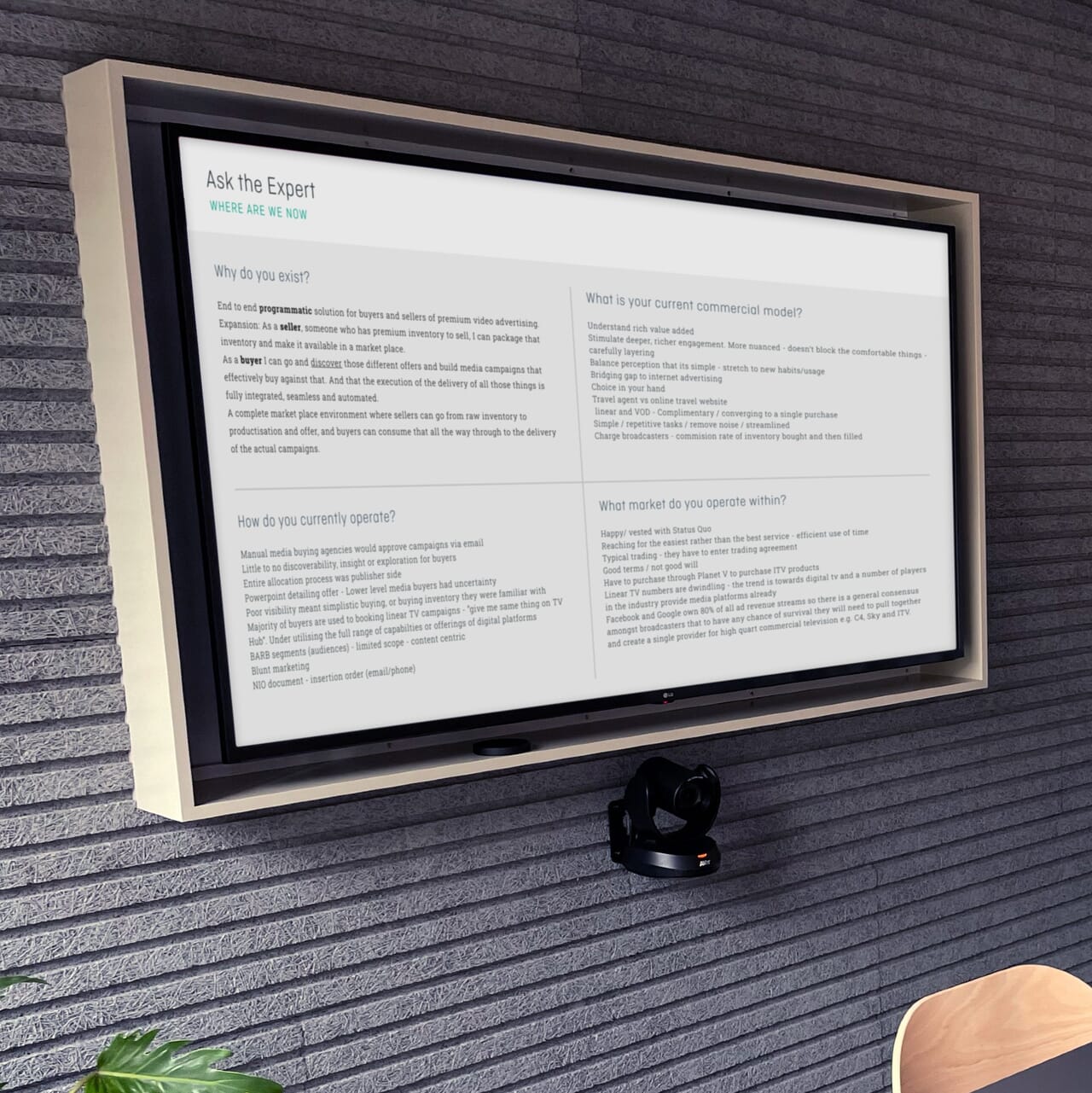 Problem framing
Understanding the problems your business and users are facing is key to a successful product. We carry out a range of exercises to tease out challenges across all areas of the project. Furthermore, the challenges will be prioritised into minimum viable product (MVP), quick wins and long term goals.
The results of these exercises will help us to develop a comprehensive project plan to mitigate risk further down the line, as we can work towards fixing these issues appropriately.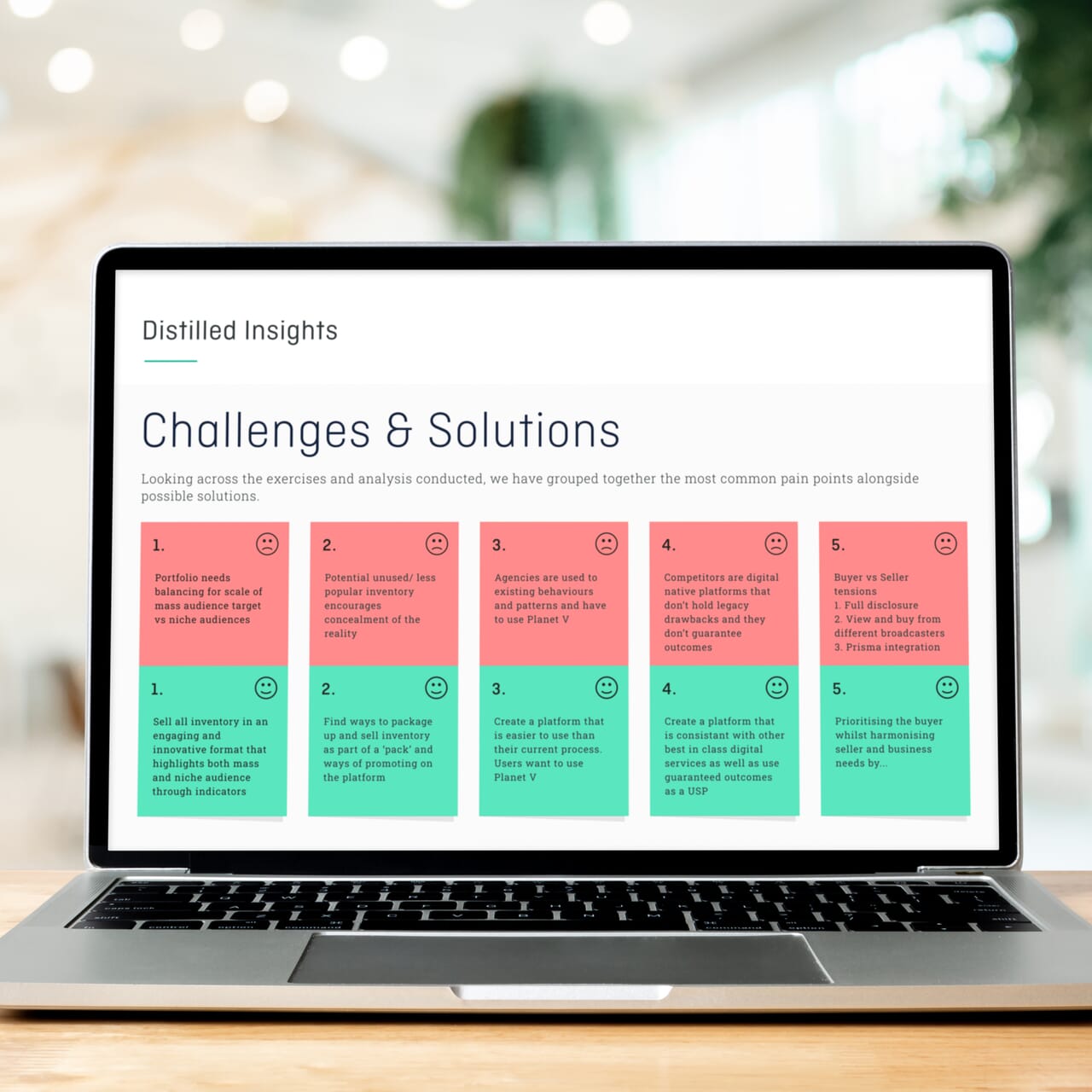 Stakeholder interviews
Hearing from stakeholders is a pivotal aspect of the initial phase of the project. We emphasise the importance of hearing from multiple users to develop a range of pain points and needs. This exercise helps us to identify themes and outliers across all stakeholders.
This may include involving the likes of the engineering, product and commercial team, to establish a viable direction moving forward. Interviews help give stakeholders a voice and therefore ensure they feel they have a say in the project.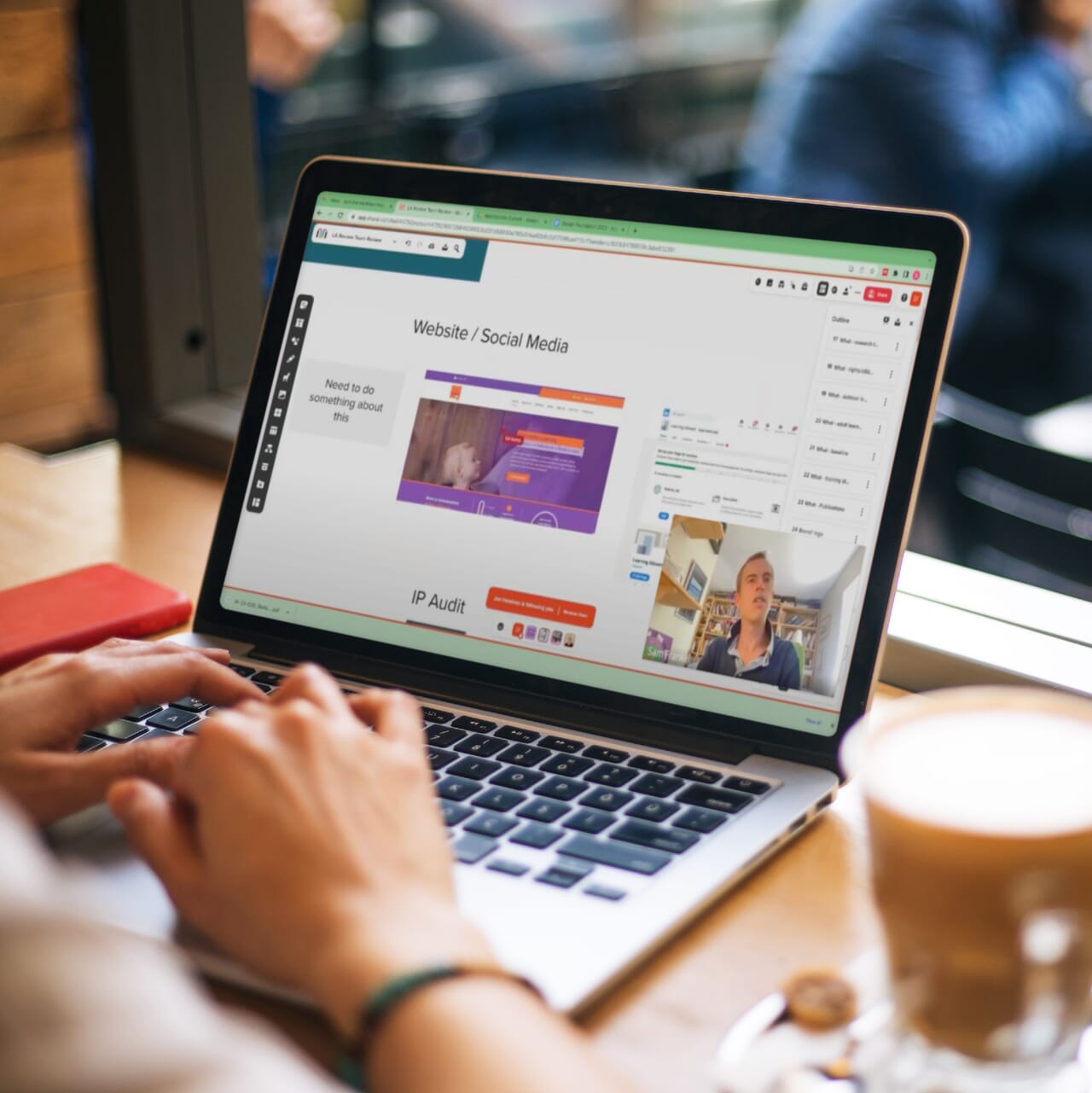 User research
User research is conducted to gather insights and feedback from users to understand their needs, behaviours and preferences. The research directly informs decision making, without assumptions, to meet user's requirements and expectations.
This exercise is a critical component of user experience design as it allows designers to create user centred products that are both useful and enjoyable for its customers. Involving users in the design process ensures they feel heard and understood which increases loyalty and engagement.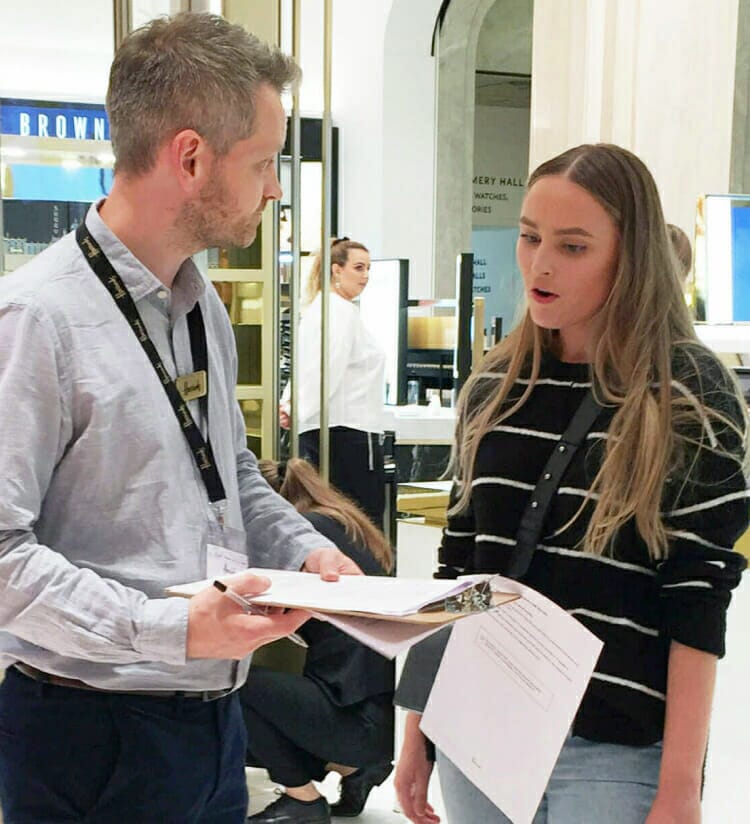 UX audit
An audit is carried out to identify any potential issues which may hinder the user experience of your existing product. This is done by thoroughly breaking down the product to find opportunities for improvement. Your current platform is rated against a set of best practices and industry standards, followed by a set of outcome-focus recommendations.
There are four main product pillars to our audits; consistency, usability, clarity and simplicity. These combined measures help enable your users to enjoy a seamless user experience and ensure the design is scalable.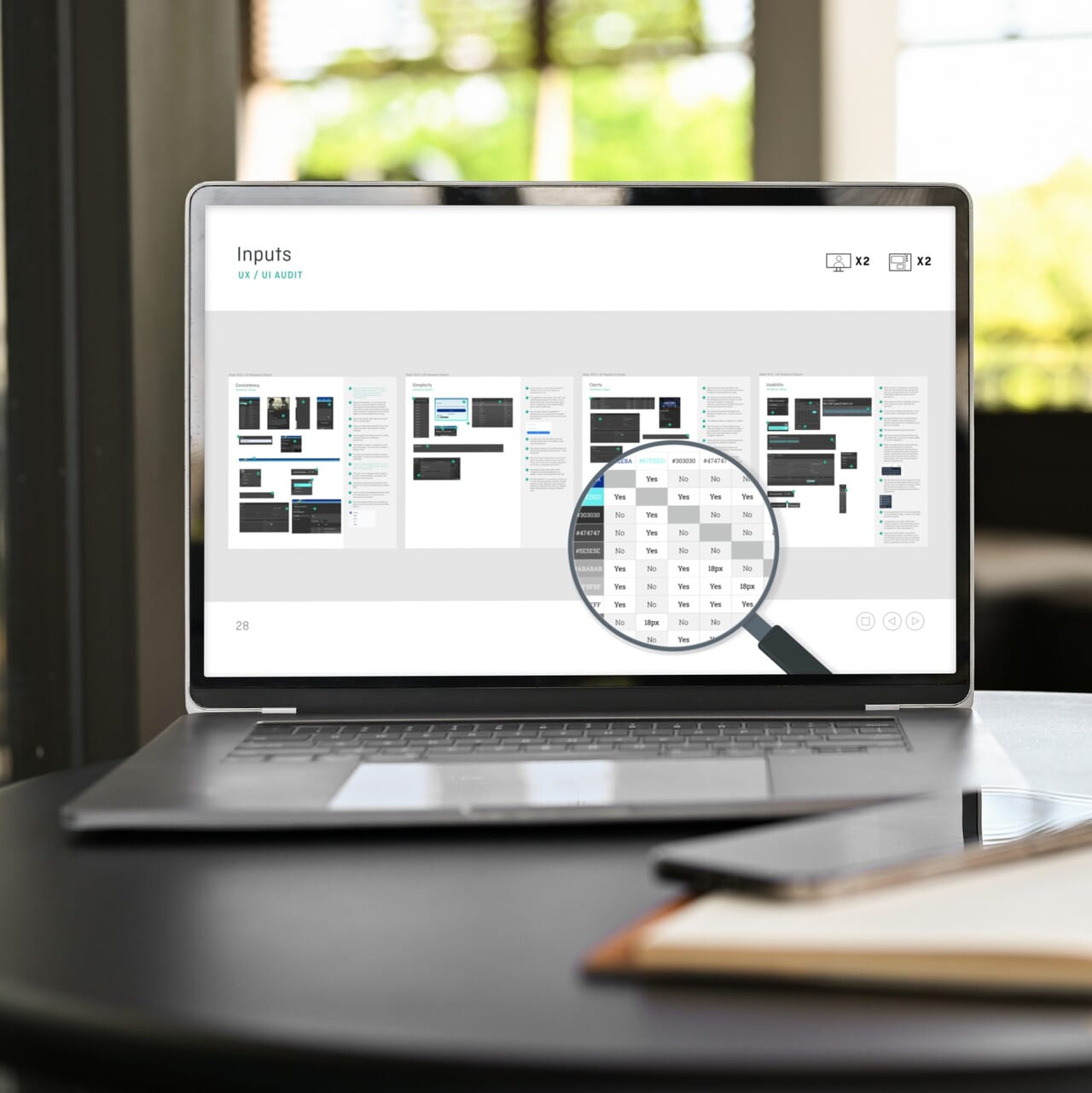 Accessibility audit
This specific type of audit focuses on the compliance with accessibility standards and guidelines. It is used to identify barriers and potential issues that may prevent people with disabilities from accessing or using the product effectively.
Several aspects of the product are examined to determine if they meet the criteria outlined in accessibility standards such as the Web Content Accessibility Guidelines (WCAG). We focus on four main content pillars; perceivable, operable, understandable and robust.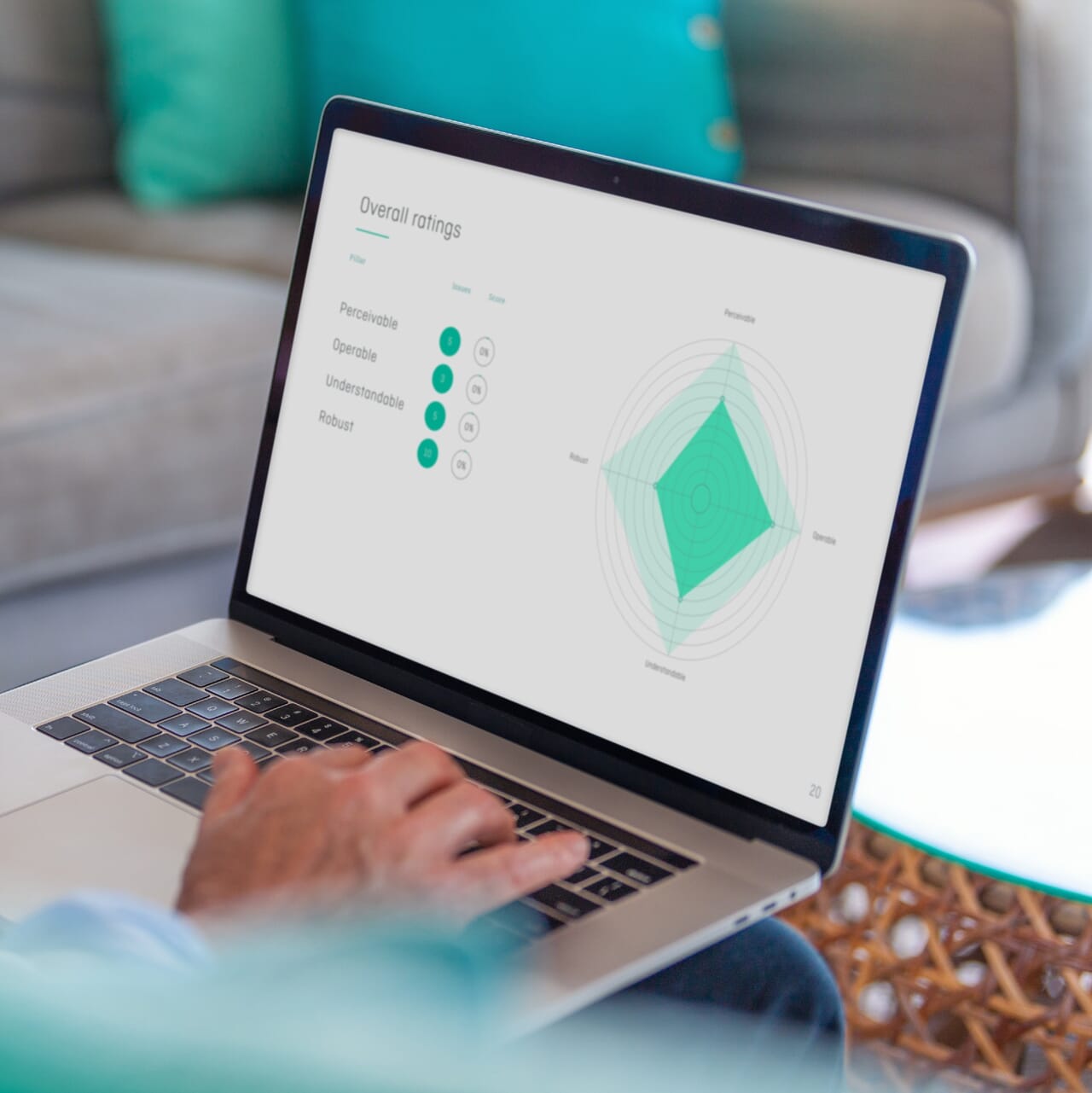 Value proposition design
It can often be challenging to identify the core value that your product or service brings to your users. Value proposition design allows us to identify your users' pains, gains and jobs and map those against your product's features and capabilities to ensure there is Product-Solution fit.
Typically, we carry out the value proposition work in a series of workshops, resulting in a framework for defining what should be included in an MVP and ensures future decision making is aligned with delivering ongoing value. We focus on three aspects; understanding people, knowing people and how to create meaningful value.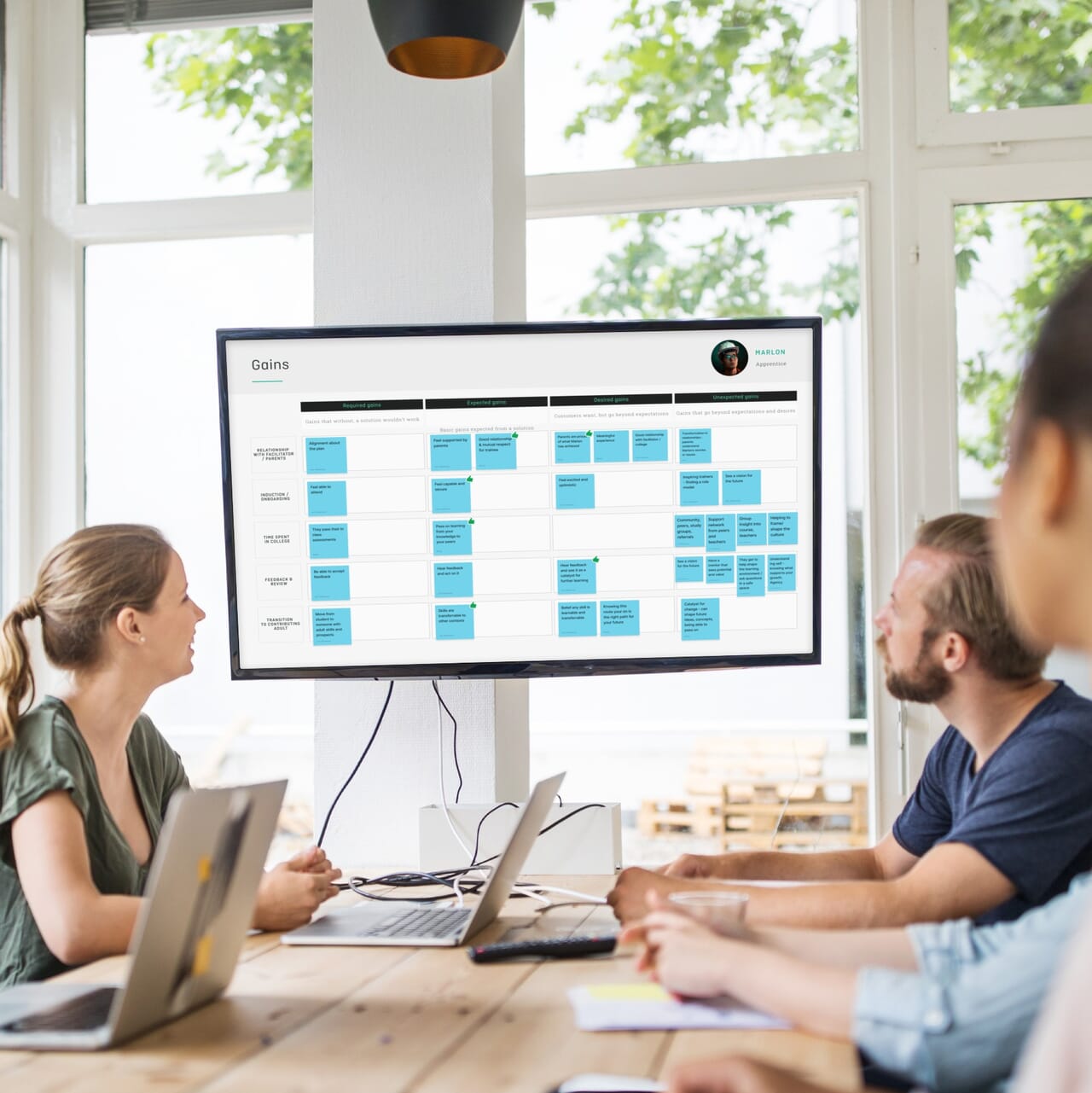 Lean Canvas definition
Lean Canvas builds on the work started in Value Proposition Design, and results in a one-page summary of the business and its route to market. Probing elements such as cost structure, revenue streams and customer channels, the Lean Canvas examines Product-Market fit and Product-Business Model fit at a high level.
In essence, this process serves to validate the viability, feasibility and desirability of the business before venturing further.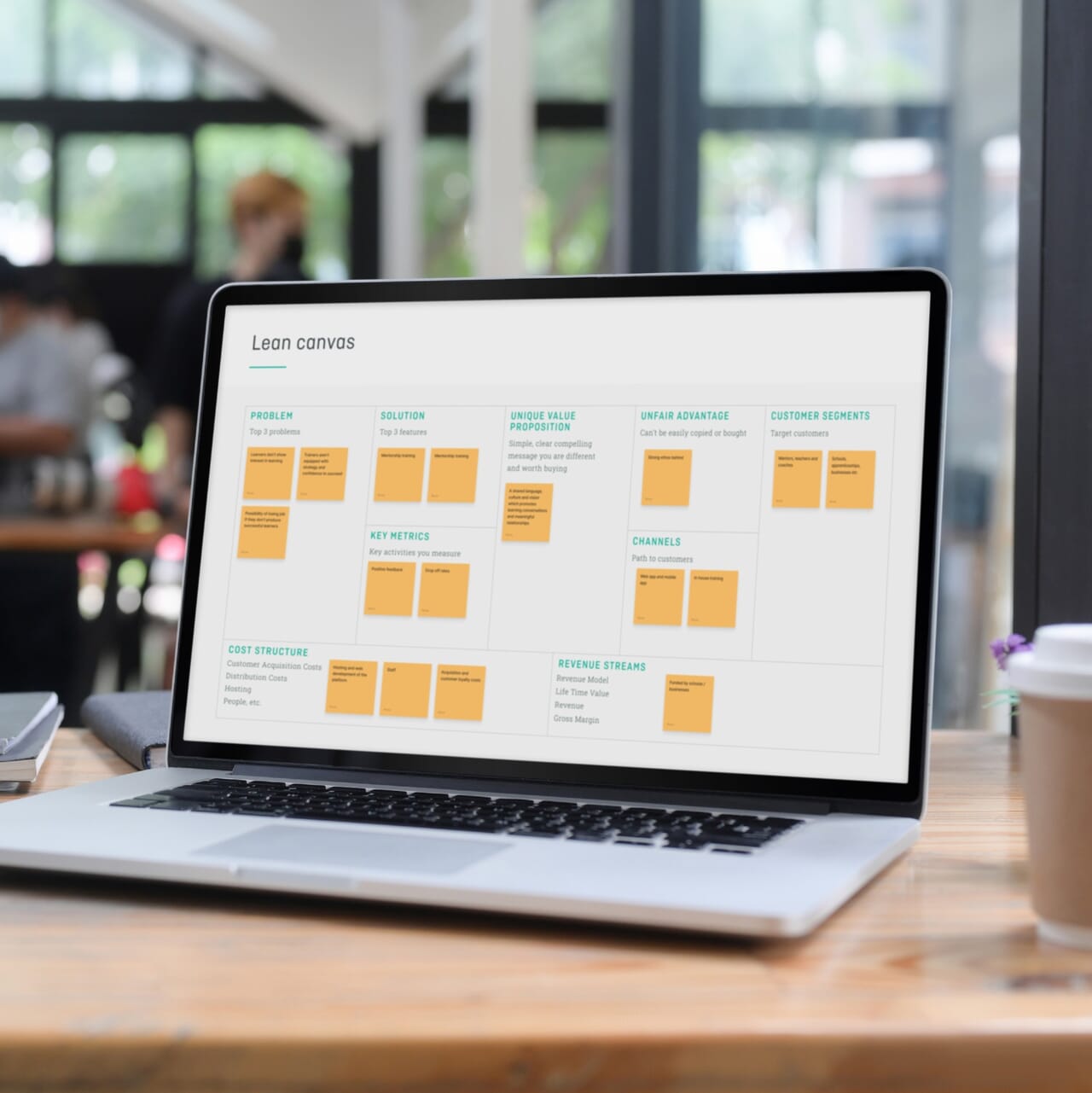 User flows
User flows are a visual representation that depicts the steps a user takes to accomplish a specific task within a product or system. This will be carried out for all users who will interact with the product, to develop an understanding of what they need to carry out a task.
Throughout this process we will progress from a user flow to a set of mini wireframes, which helps work towards the product's architecture. This exercise also helps to highlight interactions between users and identify opportunities for improvement.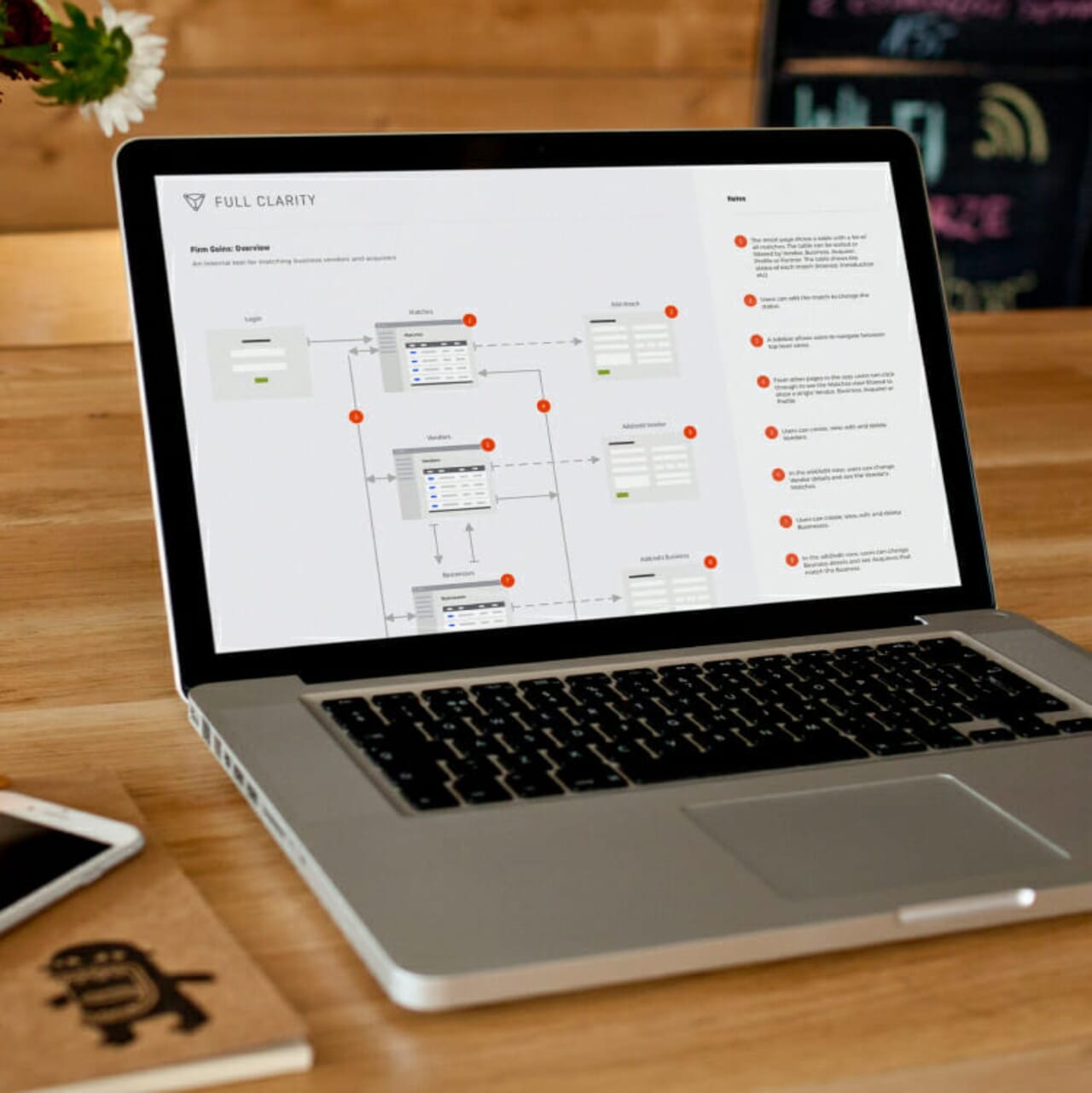 Journey mapping
Journey mapping expands on a user flow by identifying key steps, scenarios, feelings, pains and opportunities for each user. It allows us to delve deeper into how the users may be feeling at each step of the journey and create actionable insights for how they can be addressed.
This exercise is an effective way of improving a product or service across every step of the customer's journey. Overall, this exercise contributes towards a stellar user experience from the start through to the end of their journey.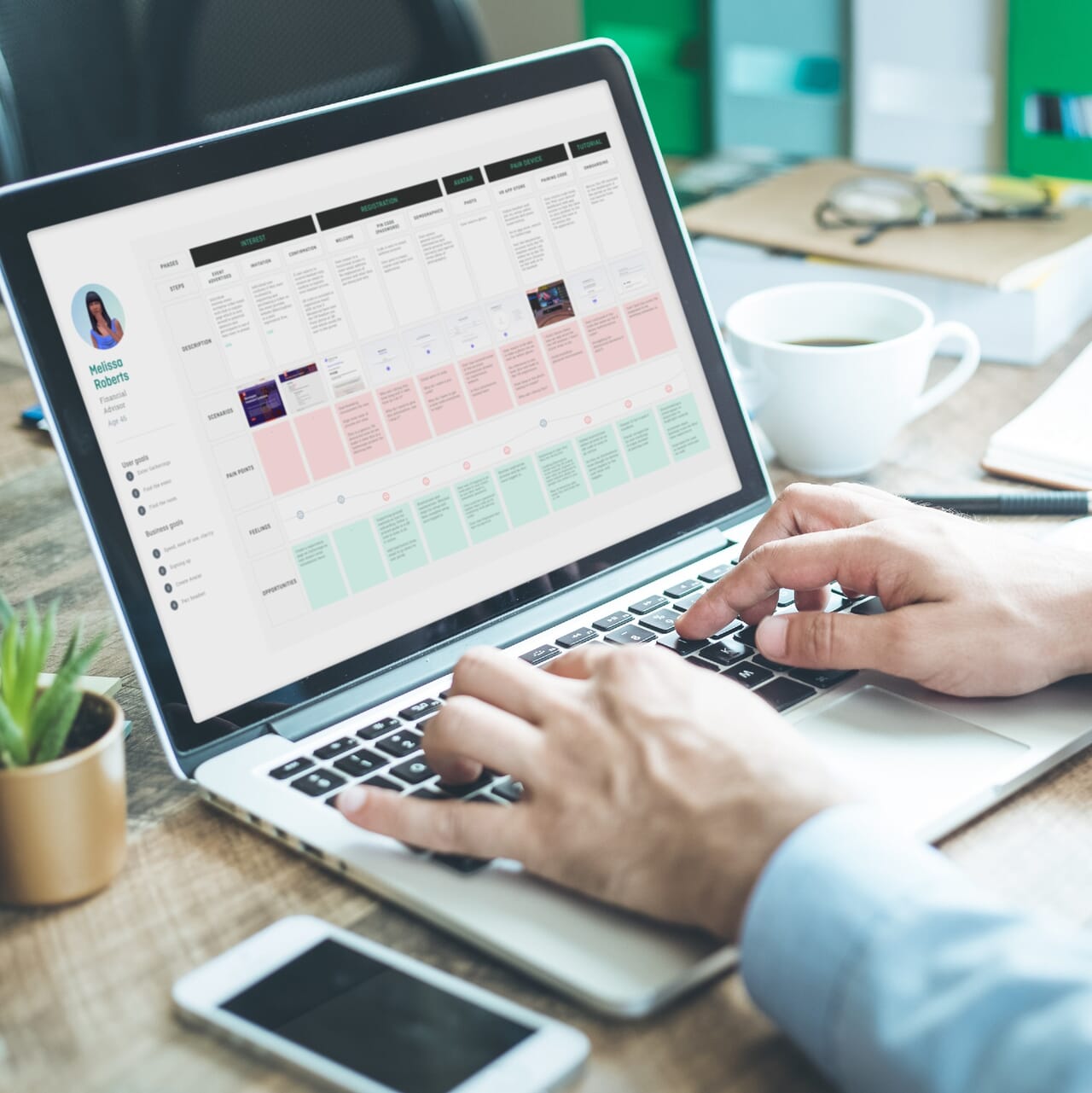 Service design mapping
Service mapping is primarily used to visualise and understand end to end service experience from the perspective of both users and service providers. It addresses various touchpoints, interactions and processes involved in delivering a service.
It can be complex and time consuming to make sense of a service, but breaking it down into steps can give clarity and reduce confusion for stakeholders. Crucially, service design mapping considers both innovation and efficient functionality.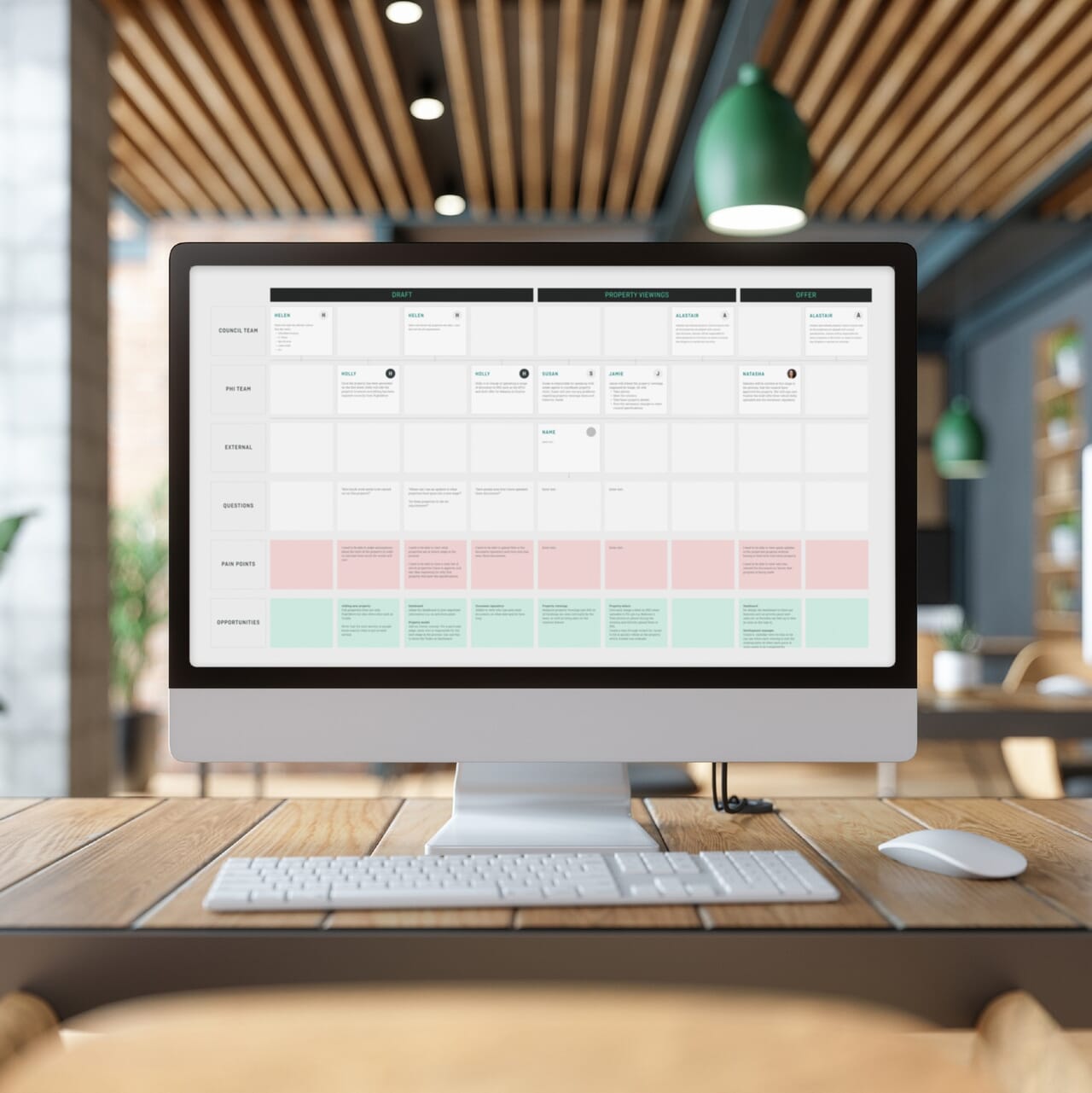 Affinity theme mapping
During the 'Define' phase of a project, designers can often be left with a plethora of insights which need to be distilled down. Affinity theme mapping is an effective way to group information, and therefore make it more easy to act upon.
This set of exercises can also include theme prioritisation, where we discuss what is most important, versus what can be addressed at a later date. Focusing on what will get the product to market and initially bring most value to the user is always a priority.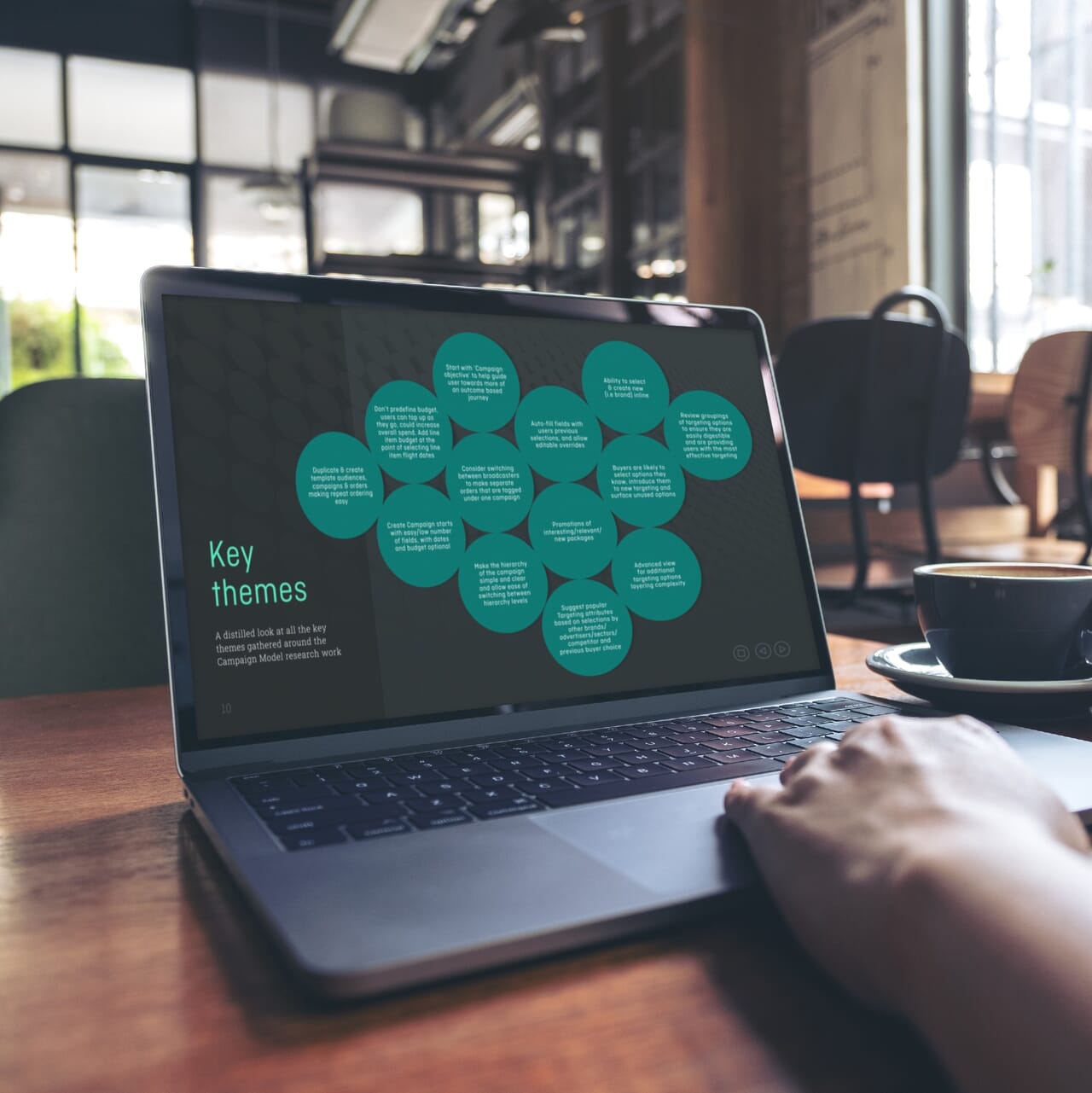 Book a virtual coffee
Speak directly with our founders Ed and Jon about how we can help you on your Innovation or Transformation project.
Contact